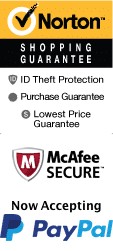 Washington DC Small Group Tour
If you're planning a trip to Washington D.C., you won't want to miss out on the Washington D.C. Small Group Tour. This tour will take you on an unforgettable journey through the heart of the city, exploring iconic landmarks and fascinating history along the way.

The tour begins at the National Mall, where you'll experience the stunning views of some of the most famous monuments and memorials in the country. From the Washington Monument to the Lincoln Memorial, you'll see the sights that make Washington D.C. such an important destination for travelers from around the world.

As the tour continues, you'll visit the White House and learn about the history of some of the most famous presidential administrations in U.S. history. You will also be able to see the Capitol Building and Supreme Court of the United States.

The tour is led by a knowledgeable guide who will provide insight into the history and importance of each landmark, as well as answer your questions along the way. The tour lasts about 4 hours, and comfortable clothing and shoes are recommended as there will be plenty of walking involved.

History and Highlights: The Washington D.C. Small Group Tour offers a unique perspective on the history and culture of our nation's capital. From the magnificent monuments to the iconic landmarks, this tour provides a comprehensive look at the past, present, and future of Washington D.C.

To summarize, the Washington D.C. Small Group Tour offers the perfect opportunity to explore Washington D.C.'s history and landmarks in an unforgettable way. You'll learn about the nation's rich history, take in iconic views and landmarks and experience the city like never before. Book your tour today and get ready to explore D.C. like a true insider.
Book Now!