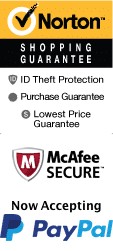 Washington DC Sites at Night Bike Tour
Get ready to experience the magic of Washington D.C. at night like never before with the Washington D.C. Sites at Night Bike Tour. This 3-hour tour is the perfect way to discover the stunning beauty of the city and its iconic landmarks under the moonlit sky. With a knowledgeable guide leading the way, you'll feel like you're gliding through history as you explore the city's most famous sites.

Starting at the National Mall, this tour will give you a close-up view of some of the city's most iconic monuments, including the Lincoln Memorial, the Washington Monument, and the World War II Memorial. With pedal power, you'll be able to traverse the length of the mall without breaking a sweat. As you ride, you'll also encounter lesser-known attractions such as the Air Force Memorial and the Kennedy Center.

The Washington D.C. Sites at Night Bike Tour is perfect for riders of all abilities. With a leisurely pace, this tour covers approximately 5-7 miles with several breaks to take in the sights, learn about the city's history and culture, and capture unforgettable photographs. The tour is designed to be safe and enjoyable for riders of all ages.

Not only will you see the monuments lit up at night, but you'll also see the city in a completely different light. With fewer crowds and cooler temperatures, the city takes on a calming and peaceful atmosphere. The tour guide will paint a picture of the city and its rich history that will make the monuments and landmarks come to life.

Washington D.C. Sites at Night Bike Tour is not just an activity, it is an experience. You will witness the grandeur and beauty of the city as you pedal past the illuminated landmarks with a knowledgeable guide. The engaging and informative commentary of the guide will give you unique insights into the history of each site.

This is a chance to create lasting memories with friends and family. The Washington D.C. Sites at Night Bike Tour is a unique and unforgettable way to experience the city and its landmarks. Book your tour today, and discover another side of the Nation's Capital! Don't let this incredible opportunity pass you by!
Options:
Washington Dc Sites at Night Bike Tour
Available 4/1/2023 until 1/31/2024 View Detailed Schedule
Washington DC Sites at Night Bike Tour departing at 6:30pm.
Book Now!