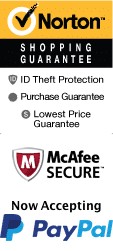 Washington DC Monuments Bike Tour
You will be able to enter all the best monuments that Washington DC has to offer on this wonderful bike tour. This will be the adventure of a lifetime and you will be able to do men and exciting things that you will never forget as you tour Washington DC on a comfortable bike and go at your own pace while seeing the city to the fullest. If you are looking to really enjoy yourself and have fun then you won't be able to enjoy it any better. You will be able to see the best monuments and see a place that is steeped in history and culture as you travel back in time and enjoy a city from the bygone era. It will be a wonderful and amazing adventure for you as you really discover the true beauty of this amazing city. You will be able to really celebrate America as you see the city in its full glory and really have a lot of fun and entertainment.
You will get to experience some of the best monuments in the city such as the Lincoln Memorial and also other monuments dedicated to many heroes throughout the history of the country. This is going to be the special time for people who are looking to have a really cool cultural experience as well as a very amazing historical experience as well.
It is going to be something special for you if you are looking to have the time of your life and you want to ride a bicycle and enjoy yourself while discovering and you an interesting world that only Washington DC can provide. This will be something special that you will not want to forget.
Options:
Washington Dc Monuments Bike Tour
Available 3/31/2023 until 1/31/2024 View Detailed Schedule
Washington DC Monuments Bike Tour departing at 2:30pm.
Book Now!