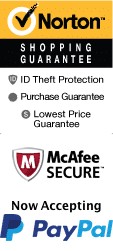 Washington DC Holiday Lights Sightseeing Tour

Seasonal Offer

Small group ensures personal service

Likely to Sell Out

Led by a local guide

Family friendly

Duration: 3 hours

Schedule
Looking for an immersive and enchanting way to see the best of Washington D.C.'s holiday lights? Look no further than the Washington D.C. Holiday Lights Sightseeing Tour - a spectacular journey through the city's most beautiful and festive winter decorations, all from the comfort of a cozy tour bus.

Over the course of the tour, guests will be taken around the best lit areas of the city, including the famous National Christmas Tree, the U.S. Capitol Building, and the stunningly decorated Union Station, among others. With a knowledgeable and friendly guide leading the way, you'll get an insider's perspective on the city's rich seasonal traditions and unique customs.

From beautiful holiday wreaths and festive storefronts to dazzling light displays and twinkling tree ornaments, there's something for everyone to enjoy on this magical tour. Whether you're a local looking for a fun way to celebrate the season or a visitor hoping to experience the best of D.C.'s holiday spirit, this tour is sure to provide an unforgettable journey through some of the most beautiful and iconic parts of the city.

During the two-hour tour, guests can expect to enjoy plenty of photo opportunities, fascinating historical and cultural information, and a chance to relax and take in the beauty of the city's holiday decorations. With comfortable seating and large windows offering unobstructed views of the city, this tour is ideal for families, groups of friends, and anyone looking for a festive and entertaining night out.

Best of all, the Washington D.C. Holiday Lights Sightseeing Tour is offered throughout the holiday season and can be easily booked online. So why wait? Book your tickets today and get ready to experience the magic of Washington D.C.'s holiday cheer in a whole new way!
Book Now!