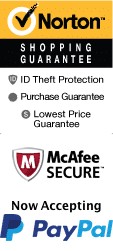 Washington DC Highlights Tour from US Navy Memorial

Pickup from a centrally located meeting point

Informative, friendly and professional guide

Great overview and orientation of the city

Duration: 4 hours

Schedule
If you are looking to really enjoy Washington DC then you will love this highlights tour. You will be able to have a friendly and professional guide take you all around the city and teach you a lot of new and insightful things about the city. It will be a great orientation for you and it will be four hours of really fun and exciting time. You will start at the United States Navy Memorial and you will leave at 10 AM. From there you will get on a bus and it will take you all around the city. You'll visit the National Mall as well as see the White House and the A tall building. There are so many other new and interesting places for you to go that you will have the time of your life while you are here. This will be a very special visit in the best city in the country.
You are going to be able to really have fun and enjoy yourself on this wonderful tour that will leave you speechless as you discover everything that the city has to offer. You will learn about the history of the country and you will be able to look at some of the most unique buildings you have ever witnessed as well. This is going to be a wonderful time for you and you will not want to miss out on this amazing opportunity. If you are looking to do something fun you have come to the right place.
You will be up to really enjoy yourself and discover a world that is special and one that will really put a smile on your face as you have fun and enjoy yourself.
Book Now!