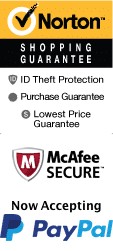 Washington DC Day Star Tour
If you're looking for a unique way to see the iconic landmarks of Washington D.C., then the Washington D.C. Day Star Tour is a must-do activity. This full-day tour includes a visit to some of the most famous sights in the city, as well as a chance to see the city from a new angle on a riverboat cruise.

The tour begins with a visit to the U.S. Capitol Building, where you will see the famous rotunda and dome, as well as the House and Senate chambers. From there, you will head to the White House, where you will see where the President of the United States lives and works.

After a stop at the Vietnam Veterans Memorial, the tour heads to the Lincoln Memorial, one of the most iconic landmarks in the city. You will have a chance to explore the memorial and take in sweeping views of the city from its steps.

After lunch, the tour continues with a visit to the National World War II Memorial, the Martin Luther King, Jr. Memorial, and the Thomas Jefferson Memorial. But perhaps the highlight of the day is the riverboat cruise on the Potomac River, where you will see the city from a whole new perspective.

Throughout the tour, you will be accompanied by a knowledgeable guide who will provide expert commentary on the history and significance of each landmark you visit. Plus, you can rest easy knowing that transportation is included, so you won't have to worry about navigating the city on your own.

This tour is perfect for those who want to see the highlights of Washington D.C. in a single day. From the historic U.S. Capitol Building to the picturesque Potomac River, this tour has something for everyone. So don't miss out on this opportunity to see our nation's capital in a whole new way.

In conclusion, the Washington D.C. Day Star Tour is the perfect way to see the best that this top tourist destination has to offer. With expert guides, transportation provided, and iconic landmarks included, this tour is ideal for anyone looking to experience the history, culture and beauty of Washington D.C. Book your tour today and get ready for an unforgettable adventure in the heart of our nation's capital.
Book Now!