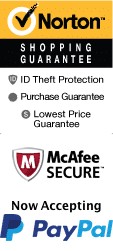 Washington DC City Tour
400 New Jersey Ave NW Washington, DC 20001
1-866-267-5732
Chat Now
Are you ready to see and learn about the city that is the heart of American democracy? Then prepare for a thrilling journey on the Washington DC City Tour! Located in one of the most historic and culturally-rich cities in the United States, this activity promises to provide an unparalleled walk through some of America's most iconic landmarks.
About the Sightseeing Tour

On this three-hour tour, you will discover some of the best-known monuments in the city, including the White House, the Lincoln Memorial, and the recently-opened National Museum of African American History and Culture. Guests will also visit the Martin Luther King Jr. Memorial, the World War II Memorial, and the Korean War Veterans Memorial, among other noteworthy sites. An experienced guide will provide fascinating information and history about Washington DC as you go along. This sightseeing experience is perfect for those who love to immerse themselves in history and learn about the roots of American democracy. With some walking required, make sure you wear comfortable shoes and clothing suitable for the weather. Don't miss out on the chance to take home unforgettable memories from one of the most exciting cities in the world.
The DC City Tour is an incredible opportunity to gain insight into American history as well as to explore the city's most famous landmarks. With over two hours of history and culture, you are certain to return home with a wealth of knowledge and unforgettable memories. So grab your camera and prepare to see the iconic American capital and its revered landmarks! The places that you will visit on this adventure include:
White House
Vietnam Veterans Memorial
US Capitol
United States Navy Memorial and Naval Heritage Center
National World War II Memorial
Lincoln Memorial
Martin Luther King Jr Memorial
In conclusion, if you are looking for an exciting, immersive and informative experience in the capital city of the United States, look no further than the Washington DC City Tour. Learn about history, explore famous landmarks, and take home memories that will last a lifetime. Don't miss out on this incredible opportunity to explore the epicenter of American democracy in style and comfort!
Frequently Asked Questions for Washington DC City Tour:
What methods of transportation does the Washington DC City Tour use?

Air-conditioned van.

Approximately how long does the Washington DC City Tour last?

It lasts approximately 3 hours.

For what ages is the tour appropriate?

Great for all ages.

Is photography / video recording allowed on the Washington DC City Tour?

Yes.

Is the Washington DC City Tour handicap accessible?

Yes.

Where does the tour meet?

400 New Jersey Ave NW, Washington, DC 20001, USA
Book Now!