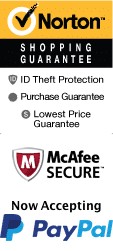 Exclusive to Viator

Family friendly

Step back in time on a history tour

All taxes, fuel surcharges and service fees included

Led by a local guide

Duration: 3 hours

Schedule
Are you ready to see the most iconic sights in our nation's capital? The Washington, DC City Tour is the perfect way to explore the city's rich history and landmarks. This tour takes you on a 3-hour adventure, where you'll be able to hop off and explore some of the most famous monuments, memorials, and museums.

The activity begins at the National Mall, where your guide will provide you with an overview of the landmarks you'll be seeing on this tour, such as the Washington Monument, Lincoln Memorial, and the White House. The tour provides the perfect opportunity to snap some photos and fully appreciate the grandeur of the most important structures in the United States.

Throughout the tour, you'll be able to get on and off the bus at various stops, each representing an important piece of American history. The guides are knowledgeable and passionate about the landmarks they are presenting, providing insights and fascinating accounts of historical events.

Don't miss out on the chance to learn about key historical events that shaped our country, such as Martin Luther King Jr.'s "I Have a Dream" speech or the construction of the Washington Monument. This is a great opportunity to fully immerse yourself in the history and culture of the city.

As you explore, you'll hear about how the city is the heart of American democracy, and the monuments and memorials stand as a testament to the country's past, present, and future.

If you've got a few extra hours, you can even check out some of the top museums in the city, including the Smithsonian Institute and the National Museum of American History. Overall, this tour is a must-do activity for history buffs, families, or anyone who wants to explore the beautiful city of Washington, DC.

Take a memorable journey through the nation's capital and discover its rich history and culture. Don't wait any longer - book your Washington, DC City Tour today!
Book Now!