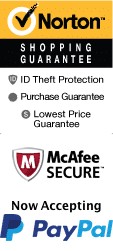 Washington Dc Brewery Tour
You will get to enjoy many breweries in the DC area on this wonderful adventure. This is a fully narrated tour that will teach you a lot of new and exciting things that you never thought possible. If you are looking for the time of your life then you will enjoy your time in this place. It is an all-inclusive tour with someone guiding you along the way and showing you everything you need to know. If you are someone who likes to drink beer then you will love this wonderful bird tour. It is going to be a special occasion as you enjoy the craft beer scene that is in DC. It will be a wonderful time while you are in downtown Washington and you will be able to have the time of your life. If you are looking to create a lot of memories then this is the perfect chance for you. You will be able to truly have fun and enjoy yourself.
This is the perfect opportunity for people who were novices in beer to be able to come out and enjoy themselves in a new and exciting place with you will learn about beer and everything associated with making it. It will be a wonderful time filled with many unique and interesting opportunities for you to enjoy yourself. This is going to be something special that you will never forget. If you are looking for something amazing to do then you have come to the right place.
This is going to be a wonderful and exciting time as you enjoy delicious be that you never had before and create lots of amazing memories and have fun.
Options:
Washington Dc Brewery Tour
Available 3/24/2023 until 1/28/2024 View Detailed Schedule
VIP Access: Get behind the scenes access to the area's best breweries!Duration: 5 hoursCraft beer and Meal: Enjoy up to 16 delicious Styles of Beer across 4 stops and a light beer paired lunch or dinner.Itineraries: Itineraries vary based upon availability of our many brewery affiliates.Van: Ride in comfortable Round Trip Transportation.
Book Now!