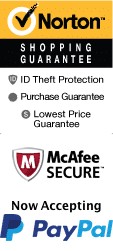 Washington Dc After Dark Wonder Tour

Excellent value for money

Comprehensive tour of the city

Informative, friendly and professional guide

Family friendly

Duration: 3 hours

Tour lasts Approximately 2 hours.

Appropriate for All Ages

Both Cameras and Video Cameras are Permitted

Schedule
The After Dark Wonder tour is for family and friends to enjoy the beautiful city of Washington DC. This is a three-hour tour. The tour starts about 7:30 pm and the visitors will be picked up at the Hyatt Regency. They will be picked up in a minibus or a van depending on how many passengers going on the tour.
On the next tour site is the to the Capital. At the capital, you will be dropped off at the Garfield circle and the tour guide will walk you through it. After the capital, you go to the next location. The visitors will see the Department of Labor and the Judiciary Square. Then to the United States Courthouse.
After seeing the capital you going to the Canadian Embassy which is the only one close to the government. You can see major attractions of Pennsylvania Avenue. There are the Newseum and the National Gallery of Art. Which are the more great attraction on this wonderful trip to Washington DC.
Next, you will take a walk through the front of the White House. The tour guide will discuss anything the visitors would like to know about the White House. There is the World War II memorial of the worldwide war of different invasions in the world like Poland and Germany. The holocaust museum is dealing with the Jews and Germany's.
If you want to learn about the United States history. Then you should join this wonderful tour. You will need a printout or an electronic voucher for this tour. You can bring family or a couple of friends to see the amazing attraction on this trip. A confirmation number is needed for this tour. Make sure all children are with an adult.
Options:
Washington Dc After Dark Wonder Tour: Dc after Dark Wonder 19:30
Available Now until 12/31/2023 View Detailed Schedule
TOUR INCLUDES PRESIDENTIAL AND WAR MEMORIALS PLUS CAPITOL, WHITE HOUSE AND MUCH MORE....
Book Now!