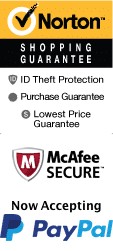 Washington DC - Virginia Wine Country Group Day Tour
I am looking to escape the winter and have some fun. Book this Washington DC - Virginia wine country group tour for a day of exploring, drinking, and socializing.
This is the perfect group activity for a bachelor or bachelorette party, girls' night out, or friendly family get-togethers! Participants will explore wine country in Northern Virginia with an experienced guide on the bus. The day includes scenic countryside views of horse farms and vineyards from the windows of a luxury motor coach and visits to premium wineries—award-winning sample wines at three unique estates during exclusive tastings led by knowledgeable sommeliers and chefs.
The day begins with a morning of wine and food pairings: The tastings begin at noon, so the [email protected]e can check in early. The tour guides will then take participants on a scenic tour of Virginia wine country, visiting three premier vineyards known for their award-winning wines. Lunch will be ordered from a local chef while touring the vineyards and can include salads and sandwiches.
The exclusive tour ends around 4 pm, allowing participants to choose another activity (skiing in nearby Alpine, surfing in Virginia Beach, or shopping).
Participants will be picked up from the lobby of their hotel.
What To Expect: Besides the insider's experience at Virginia's best vineyards, our tour guides will share tidbits about each winery's history and recommend pairing wines with favorite foods or activities. During a stop at one vineyard, enjoy a hands-on cooking demonstration (vegetarian class available upon request). At another, guests will learn how to pair beverages with appetizers and desserts. What better way to learn than by doing?
Tour Highlights: Lunch is included at one of Virginia's premier wineries, and tastings are included at three of Virginia's premier wineries. The itinerary is subject to change based on availability.
Book Now!