Washington D.C. Twilight Tour
Description
Washington D.C. Twilight Tour Photos (4)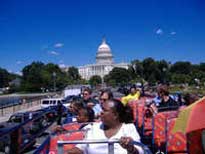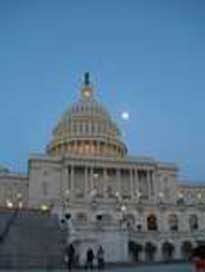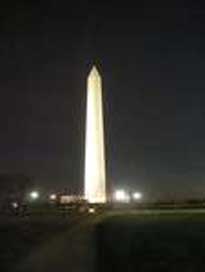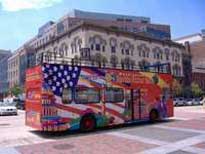 Washington DC is a magnificent city to explore anytime of day with its grand monuments, memorials, and landmarks catching your eye at almost every turn. When you take time to explore Washington DC under the cover of night with the Washington DC Twilight Tour, you will be truly impressed and inspired by the grandeur of the city lights. This 90 minute, fully narrated tour takes you by way of double decker tour bus through the streets of Washington DC during the dusk and evening hours.
You will pass by many of the most famous landmarks and attractions in the area which gives you the chance to see the famous attractions illuminated by night lights in a beautiful way. On this tour, you will see the Capitol Building, White House, Lincoln Memorial, Jefferson Memorial, and many more of the city's famous monuments. You can choose to sit at the top of the double decker tour bus for amazing, open-air views or you can enjoy the cozy comfort of the lower, indoor level. You and your family will love exploring the history and beauty on display in Washington DC at night with the Washington DC Twilight Tour. Reserve your space on this tour today!
Details:
Tour is approximately 90 minutes
Tour departs from Union Station
Tour is appropriate for all ages
Buses are not wheelchair accessible
Check the calendar for tour dates and times
Reviews
4.3 | 3 reviews
Nicole
Springfield
✓
Verified Traveler
This was one of the best tours i have ever been on. Not too long and you get to see so much of the city! I would recommend this to anyone in the area.