Washington DC Segway Tour
502 23rd st. NW Washington, DC 20037 |
1-800-987-9852

Visit major Washington DC monuments and memorials on a fun Segway Tour.

Details

2-hour and 3-hour Tours available

Both Cameras and Video Cameras are Permitted

View Schedule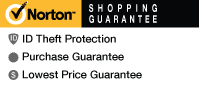 Description
Experience the excitement of riding a Segway in Washington DC, visiting the city's beautiful parks, monuments, landmarks, and other attractions.This guided tour will take you on an extensive and scenic view of the city to hotspots as well as lesser known areas. Bring a camera to snap shots of the White House, Washington Monument, and the State Capitol where the country's decisions are made. On Pennsylvania Avenue, you'll check out the FBI building, National Archives, and the Navy Memorial. Marvel at the grandeur of the Smithsonian Castle and the National Galleries of Art. These landmarks are just scratching the surface of all that you'll see during this fun activity.
Riders must be at least 16 years old, with a recommended maximum weight of 260 pounds. Choose between a two-hour and a three-hour tour depending on which best fits your vacation schedule. Both will travel to DC hotspots, but the three-hour route will hit some extra spots.
Before the tour starts, you will receive a 30 minute orientation to get you used to riding the Segway before you depart on the city streets. You will have a thrilling time exploring Washington DC in comfort and style with the Washington DC Segway Tour.
Options:
Washington DC National Mall Segway Tour
Available Now until 12/31/2016 View Detailed Schedule
The Washington DC National Mall Segway Tour is a great way to experience everything fantastic that the DC area has to offer. The tour includes views of the White House, The Lincoln Memorial, the Capitol Building, and plenty more.
Washington DC 2 Hour Segway Experience Tour
Available Now until 12/31/2016 View Detailed Schedule
With the two-hour tour, you will have the opportunity to stop at the White House, the US Capitol, the Supreme Court, Pennsylvania Avenue, Ford's Theatre and the Library of Congress. You'll be traveling on a Segway for a unique tour experience of the nation's capital.
Reviews

MOST POPULAR THINGS TO DO
IN WASHINGTON WASHINGTON DC