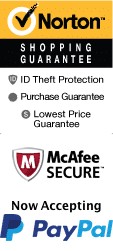 WASHINGTON.DC. Premium Tour 1 Day Pass
50 Massachusetts Ave NE Washington, DC 20002
1-866-267-5732
Chat Now
Explore the political hub of the United States like never before with the Washington DC Premium Tour 1 Day Pass. Witness the most significant landmarks and monuments while being submerged in the rich history of the capital city. This all-day tour pass allows you to hop on and off the bus to visit multiple attractions, including the White House, Lincoln Memorial, and Georgetown University.

The activity commences early morning, and the first stop of the tour is the White House. The bus passes by the iconic structure where you get to marvel at the compound's magnificence. The tour then moves towards the US Capitol Building, Washington Monument, and the Smithsonian Museums. With the flexibility of the day pass, visitors can easily hop off the bus to visit landmarks closely and take pictures.

The tour is designed to take you through the city's significant landmarks while providing insightful commentary about their history. The tour guides share information about the monuments, their significance in the American history, and the architectural and engineering significance that makes them unique and grand.

The bus tour takes you to the Washington National Cathedral, where you can admire exquisite architecture and design. A stop at the Arlington National Cemetery is also a part of the tour where visitors get to learn about the thousands of soldiers buried there and the changing of guards ceremony.

Explore the Martin Luther King Jr. Memorial, a stone-carved monument paying tribute to the civil rights leader surrounded by the beautiful Tidal Basin. The tour concludes at the World War II Memorial that honors those who fought and died for their country during the second world war.

The Washington DC Premium Tour 1 Day Pass is the best way to discover the capital city's iconic landmarks without any hassle. With the pass, you get access to unlimited on-and-off privileges that allow you to indulge in each attraction at your own pace. This activity is ideal for families, history buffs, and those who love exploring a city's beauty.

Overall, the tour offers a comprehensive look into the nation's capital, and the attractions it's famous for. The tour is an excellent opportunity to understand the city's rich history, see iconic landmarks, and to take stunning photographs. With its fantastic tour guides, comfortable buses, and flexibility to hop-off and on, the Washington DC Premium Tour 1 Day Pass is ideal for those visiting the capital city.
Frequently Asked Questions for WASHINGTON.DC. Premium Tour 1 Day Pass:
What methods of transportation does the WASHINGTON.DC. Premium Tour 1 Day Pass use?

Transit van.

Approximately how long does the WASHINGTON.DC. Premium Tour 1 Day Pass last?

It lasts approximately 1 - 5 hours

For what ages is the tour appropriate?

Great for all ages.

Is photography / video recording allowed on the WASHINGTON.DC. Premium Tour 1 Day Pass?

Yes.

Where does the tour meet?

1400 Independence Ave SW, Washington, DC 20250, USA
Book Now!