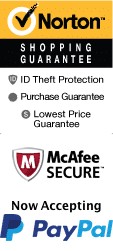 The cherry blossom bike tour is going to be amazing it's going to be one of the best bike tours I've ever been on. This bike tour is going to be a fantastic way to get my family out of the house and ready to go on a great adventure.
First, we'll meet the tour guide who will guide us along this fun adventure. Then we'll decide on which bike is the perfect fit for the entire family then we will descend on our 2-hour bike tour across the Washington D.C location the entire family is going enjoy feeling the breeze going through our hair and the wind on our faces.
This tour is just in time for the spring season and it's the perfect way for me to get my family out of the house and enjoying themselves. We'll get a glimpse of the blossoming cherry trees, explore the reservoir between two rivers, explore the tidal basin, and then we will explore some of the most talked about landmarks.
The landmarks in this area are going to be absolutely amazing and they include East Potomac Park, the Jefferson Memorial, George Mason Memorial, and there will be so much more to ride pass and explore so this tour is going to be an educational experience along with being a fun experience. I can not wait to experience this fun tour with my family and just have an overall good time together and enjoy ourselves.
Options:
Viator Exclusive: Cherry Blossom Bike Tour in Washington Dc
Available Now until 4/16/2023 View Detailed Schedule
Tour departs at 2:30pm
Book Now!