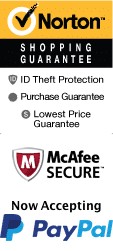 US Capitol & Morning Monuments Tour
800 Pennsylvania Avenue NW Washington, DC 20004
1-866-267-5732
Chat Now


Your journey begins at the United States Capitol building, where you'll meet your knowledgeable tour guide. From here, you'll make your way to the White House, the official residence of every US president since John Adams. You'll stop and take a photo in front of this iconic symbol of American democracy before moving on to the next stop - the Washington Monument. As you stand at the base of this impressive obelisk, you'll learn about the construction of the monument and its significance to the nation.

Next up, you'll visit the World War II Memorial and reflect on the thousands of Americans who lost their lives in this global conflict, paying tribute to their bravery and sacrifice. From there, you'll take a short walk to the Lincoln Memorial, where you will be awed by the towering statue of Abraham Lincoln, one of the most revered presidents in US history. You'll also get one of the best views of the nation's memorial-lined Mall from the steps of the memorial.

As you make your way back towards the US Capitol building, your final stop will be at the Martin Luther King Jr. Memorial. The memorial honors Dr. King's life and legacy as one of America's greatest leaders for civil rights, and one of the most influential advocates for social justice in American history. Here, you'll learn about his fight for equality, and be inspired to continue to work towards a more just and equal society.

The US Capitol Morning Monuments Tour is an ideal way to learn about Washington DC's unique heritage and history while experiencing the beauty of these famous landmarks. Your knowledgeable guide will provide insightful commentary and keep you entertained with fascinating stories and facts throughout the tour.

Don't miss out on this incredible opportunity to see the most iconic monuments and memorials in Washington DC. Book your tickets now and make your next trip to the nation's capital a truly unforgettable experience!
Frequently Asked Questions for US Capitol & Morning Monuments Tour:
Approximately how long does the US Capitol & Morning Monuments Tour last?

It lasts approximately 3 hours.
Book Now!