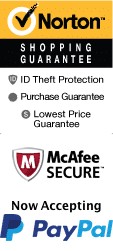 US Capitol & Morning Monuments Tour
The US Capitol Morning Monuments Tour is the perfect way to explore Washington, DC's rich history and stunning architecture. The tour starts with a visit to the iconic US Capitol, where you will learn about the workings of the government and the history of the building. Afterward, the tour takes you to explore the capital's most famous monuments, including the Lincoln Memorial and the Vietnam Veterans Memorial.

If you're a history buff or just interested in American politics, this tour is a must-do activity. You'll learn about the struggles and triumphs of the country's founding fathers, as well as the historical events that shaped America into the country it is today. And all this information will be expertly narrated by a knowledgeable guide.

During the tour, you will be walking, so comfortable clothing and shoes are recommended. The tour lasts approximately three hours, so be prepared for a bit of walking. You'll also be able to take in the stunning views of the city, including the National Mall, as you go from monument to monument.

One of the highlights of the tour is the Lincoln Memorial, which is one of the most iconic monuments in the United States. You'll learn about the history of the monument, which was built to honor President Abraham Lincoln and his efforts to abolish slavery. The Vietnam Veterans Memorial is another highlight of the tour, and you'll get to see the names of the fallen soldiers etched into the black granite walls.

For history buffs, the US Capitol Morning Monuments Tour immerses you in the rich history of the United States. The tour is especially ideal for those interested in learning about the country's political and social evolution. You can also enjoy the beautiful scenery and take stunning photos of the world-famous monuments.

In conclusion, the US Capitol Morning Monuments Tour is a must-do activity for anyone visiting Washington, DC. It's the perfect way to explore the rich history of the city, and a knowledgeable guide escorts you through it all. Book your tour today and discover America's rich history in the nation's capital.
Book Now!