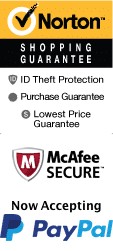 Ultimate Washington D.C. Area Tour by Luxury SkyVue Convertible Van

Led by a local guide

Family friendly

Comprehensive tour of the city

Perfect introduction for first-time visitors

Duration: 3 hours 30 minutes

Schedule
The Washington DC Tour with the Skyvue van is something that you must behold, and you will find that the people who are taking this tour will learn something that you might not have known about this town. The tour guide drives the van, and you have the Skyvue that you get every time you look up.
The tour is one of the safest ways to get around the city, and it takes you across the town faster than normal. There are many spots that you might want to revisit, and you could ask the tour guide to slow down or give you a chance for the pictures. The people who come on the tour are welcome to chat with the driver, and you pick up some extra information on the tour.
The tour gives you a few hours in the van that are completely comfortable and soft. There are a fee people who want to come on this tour because they need to see the city, and there are more that simply want to kick back and relax. The whole tour lets you feel like you have see it all, and you will notice that the city is much more expansive than you thought.
Let the tour show you so much of the town that you need to see when the van stops, and look up to the sky because it might help you get some perspective on life and have more calm.
You should bring the family or a tour group on the tour to see Washington as no one else has.
Book Now!