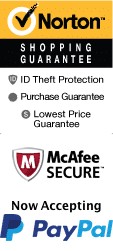 Three-Hour DC City Night Tour

Exclusive to Viator

Family friendly

Step back in time on a history tour

All taxes, fuel surcharges and service fees included

Led by a local guide

Duration: 3 hours

Schedule
If you're looking for a unique way to experience the beauty of Washington, DC, you won't want to miss out on the Three-Hour Monuments by Moonlight Tour. You'll get to see the city in a whole new light, both literally and figuratively, as you explore the iconic landmarks and memorials under the stars.

During the tour, you'll visit all of the most famous monuments, including the Lincoln Memorial, the Washington Monument, and the Martin Luther King Jr. Memorial. But what makes this tour truly special is the chance to see these landmarks illuminated against the night sky. It's a breathtaking sight that you won't soon forget.

The tour takes approximately three hours and covers approximately five miles of walking. You'll be led by a knowledgeable guide who will share fascinating stories and historical facts about each monument along the way. You'll also have plenty of opportunities to take photos and soak in the atmosphere of these incredible landmarks.

If you're worried about the walking distance, don't be. The route is designed to be easy for most people, and there are plenty of opportunities to rest and take in the sights along the way. Just be sure to wear comfortable shoes and dress appropriately for the weather.

As for the history and highlights of the monuments, there are too many to name. Each one has its own unique story and significance, from the Lincoln Memorial's tribute to the 16th President of the United States to the Martin Luther King Jr. Memorial's celebration of the legendary civil rights leader. Your guide will fill you in on all the details and help you gain a deeper appreciation for each monument's place in American history.

In the end, the Three-Hour Monuments by Moonlight Tour is a truly unforgettable experience. It's a chance to see the city of Washington, DC in a whole new way, and to gain a deeper understanding and appreciation of the monuments that have come to define it. Don't miss out on this incredible opportunity to take in the beauty and history of our nation's capital.
Book Now!