The White House As An Office Walking Tour

Description
The White House As An Office Walking Tour Photos (1)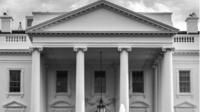 The White House as an office walking tour allows you to bring the family along so that you can all see how active and vibrant this place is. The White House has a tour guide who guides you through the area, and they allow you to see parts of the White House that you might not have seen before. You learn all you need to know about this place, and you get information about the White House that could be useful.
The White House walking tour takes you to all the public areas of the space, and it provides you with a tour guide who is a member of the staff. They help you learn things about the White House such as history and daily function. They show you the grounds, and they also explain how the site was set up for the function of the government.
There are many people who wish to come on this tour because they are in DC and want to see something amazing. You must ask the White House staff questions because they like to chat, and they are very forthcoming with information. You also learn many things that you can take home with you.
The tour is a slow tour that allows you to really soak up all that the White House has to offer including how the government runs.
Native Texan Liz Carpenter (a professional actor), First Lady Lady Bird Johnson's gregarious press secretary, regales walk guests with first-hand information about President Lyndon Baines Johnson (LBJ) and First Lady Lady Bird Johnson, gleaned from working for them for years in just about every capacity imaginable.

She was there on Air Force One when LBJ was sworn into office after the assassination of President John F. Kennedy. She was involved with planning and executing many official presidential trips abroad. She was a favorite go-to person to smooth the media's often ruffled feathers. She also had an active role in the President's re-election campaign. Liz could amazingly convince almost anyone to do almost anything the President and First Lady needed. It was her job to at least try.

And then there was the wedding — Luci Johnson's wedding. Liz was in charge of planning the wedding of Luci, the President and First Lady's daughter, to Pat Nugent. That's a story not to be missed. Come prepared to ask lots of questions.

On this 70 minute walk you'll stroll with Liz outside the North Front of the White House, down the East side and finally end up outdie the South Front of the White House where Liz will bid you farewell!

NOTE: The walk takes place in Lafayette Square and around the President's neighborhood. It does not go into the White House or onto the White House grounds.


Pickup & Return:
In front of the White House Historical Association's office. There is a glass display case showing the latest White House Christmas ornament right by the steps.
White House Visitor Center.
Departure Times: 11am

Includes:
Costumed guide
Walking tour

Does not include:
Entrance to the White House and/or White House grounds

Additional Information:
Confirmation will be received at time of booking
A moderate amount of walking is involved
Wheelchair accessible, if assistance is required, passenger must provide their own caregiver
Operates in most weather conditions, please dress appropriately
The White House As An Office Walking Tour: Saturday Walk 11:00
A spirited account of working in the White House!
The White House As An Office Walking Tour: Sunday Walk. 11:00
A spirited account of working in the White House!
Book Now!