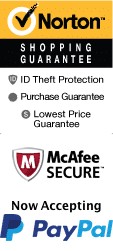 The Wharf Water Taxi-Ott Voucher
950 Maine Ave. SW Washington , DC 20024
1-866-267-5732
Chat Now
The Washington DC area is one of the most historically-important places in the nation, and guests can have an amazing time exploring it with tickets aboard the Wharf Water Taxi. This incredible taxi offers guests the opportunity to sail along DC's waterways and hop on and off at a variety of great stops around the city. No matter what you are wanting to do while on vacation to DC, this incredible taxi option offers a cool way to do it.
About the Taxi

This water taxi gives guests the opportunity to traverse Washington DC in style. With tickets aboard the water taxi, guests will be able to enjoy as many rides on it as they wish for the day. This pass is perfect for those who want to visit all of the restaurants, shopping opportunities, and attractions that Washington DC has to offer. It also provides access to the great monuments, memorials, and historical sites of the area. The routes and drop-off locations include:
Georgetown
National Harbor
Alexandria
From the historic cemeteries and sites of Alexandria to the interesting city of Georgetown and the gorgeous National Harbor, this Water Taxi offers an incredible transportation option to all of the surrounding area's hottest places. Plus, the taxi offers drinks and snacks for purchase on board as well as ample seating. With a comfortable transportation option available to you during your getaway, you will have a great vacation exploring everything that DC has to offer. Combine your Water Taxi tickets with other DC attractions or a hotel option for the best vacation yet.
Frequently Asked Questions for The Wharf Water Taxi-Ott Voucher:
What methods of transportation does the The Wharf Water Taxi use?

Water Taxi.

Approximately how long does the The Wharf Water Taxi last?

The pass is good for the entire day.

For what ages is the tour appropriate?

Great for all ages.

Is photography / video recording allowed on the The Wharf Water Taxi?

Yes.

Is the The Wharf Water Taxi handicap accessible?

Yes.