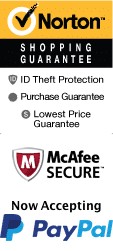 The Washington DC Sightseeing Pass

Excellent value for money

Flexibility to customize your itinerary to your own preferences

Instant Confirmation

Duration: Varies

Schedule
The Washington DC sightseeing tour is a full overview of the city that goes from one end of town to the other. you might run across places on the tour that will delight you, and you ge to see the monuments that make this town that much more beautiful. The tour guide knows this area well, and they begin giving you assistance learning this space.
There are several different spots that you must check on your tour, and you might want to have photos of the tour to bring home. It is a lot of fun to ride with the tour guide and snap pictures as you go. The tour guide does most of the work for you, and they provide you with a lovely view of the town when they stop.
Washington DC is a large town that has many neighborhoods, and you will learn about little nooks and crannies that are best for you. You must use the tour as a way to take notes so that you have things that will make your trip more exciting. The neighborhoods that you go through give you nice places to eat and get a drink.
The sightseeing tour has many different locations to cover, and it is one of the more cost-effective ways to tour the city. The best part of this is that the whole family can afford to come along.
This is the tour you take when you want to see the city in a new light or learn the history of America.
Book Now!