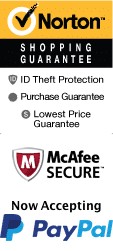 The Washington Dc Sightseeing Day Pass: Save Big at 15+ Monumental Attractions
The Washington Dc Sightseeing Day Pass: Save Big at 15+ Monumental Attractions Photos (1)
The Washington DC, Sightseeing Day Pass is a convenient pass that grants you access to 15+ of the most iconic attractions in the nation's capital, ranging from the Smithsonian Museums to guided tours, monuments and memorials, and more. With this pass, you can enjoy these sights at your own pace without paying admission fees individually.
The Washington DC Sightseeing Day Pass grants access to 15+ attractions. These include famous landmarks such as the Smithsonian Museums, Lincoln Memorial, Capitol Hill and White House tours, Vietnam Veterans Memorial, Arlington National Cemetery, and much more. You will also have access to special discounts at select restaurants around town.
The beauty of this pass is that it allows visitors to explore all of these wonderful sites and experiences at their own pace. With one ticket in hand, visitors can easily hop from one attraction or tour to another without worrying about buying tickets each time they want to visit something new.
The history behind many of these sites is truly remarkable. For instance, the Lincoln Memorial was dedicated in 1922 to commemorate President Abraham Lincoln's life and legacy. Visitors can also check out other monuments like the Jefferson Memorial and the National World War II Memorial, representing some of America's most iconic historical figures. Or take an educational tour of Capitol Hill or Arlington National Cemetery.
The Washington DC Sightseeing Day Pass, is an amazing deal that offers visitors access to 15+ monumental downtown attractions. With just one ticket in hand, you can explore all these sites at your own pace without having multiple tickets or paying individual admission fees each time you want to see something new. So don't wait - grab your day pass today!
Options:
The Washington Dc Sightseeing Day Pass: Save Big at 15+ Monumental Attractions
Available Now until 12/31/2023 View Detailed Schedule
1 Day + Bus: 1 Day Pass to all participating DC attractions and tours, including 24-hour access to 1 Day Express Hop-on/Hop-off bus tour