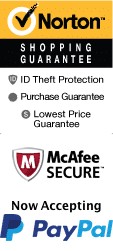 The National Mall Walking Night Tour
To make the most of your visit to Washington D.C. and the nation's capital, taking a night tour of the National Mall is a good idea. The National Mall Walking Tour offers this service for visitors looking for an authentic walk down memory lane in one of the best places in America to enjoy views, architecture, and history.
It is the perfect way to enjoy a wonderful summer evening in Washington, D.C. while seeing the beautiful sights of the Mall and its architectural masterpieces.
Most historic sites remain open until 10 pm or later, so you can enjoy a long night walking around this country's capital city with an expert guide. It is an easy and inexpensive way to see all the famous monuments, memorials, museums, and famous buildings and take advantage of some additional nightlife options for visitors during that late hour.
From the Washington Monument to the Capitol, you'll see some of the country's most well-known landmarks, learn their histories, and have time for a bit of shopping. This tour will allow you to see what Washington D.C. is all about at night and enjoy a unique perspective on Washington's famous monuments and squares, such as the Lincoln Memorial, World War II Memorial, Vietnam Veterans Memorial, and more.
It is often called one of the top three night tours in Washington D.C. that allows visitors to become familiar with how it all looks at night with fascinating stories behind many of these famous landmarks so you can get a sense of this memorable city's history while enjoying its beauty at nighttime.
Book Now!