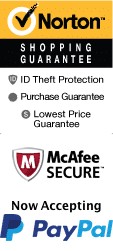 The Kennedy Homes Self-Guided Audio Tour
3513 N St NW Washington, DC 20007
1-866-267-5732
Chat Now
Are you ready to explore one of America's most famous families and their incredible homes? You won't want to miss The Kennedy Homes Audio Walking Tour in the greater Washington D.C. area! This tour allows you to discover the colonial architecture of homes built between 1747 and 1809 and gain a deeper understanding of the history of the Kennedy family.
About the Tour

This is a self-guided audio adventure that you use with your smart phone. Your adventure begins in Georgetown, where you'll explore its historic streets and amazing landmarks. From there, you'll walk through the historic streets and listen to fascinating stories and insights about the Kennedy family and their homes. You'll see the outside of several important and historic homes along the way. You'll also have the opportunity to experience Georgetown's interesting points of interest that surround the Kennedy family, including where they met, proposed, married, and lived with their family. This tour is perfect for any history or architecture lover and takes approximately 1.5 hours to complete. The audio guide will lead you through the streets, so be sure to wear comfortable walking shoes. The tour covers approximately 2 miles of walking.
The Kennedy family has a long and storied history in American politics, and this tour will give you a glimpse into their personal lives. You'll learn about the Kennedy family's patriarch, Joseph P. Kennedy, and how he worked his way up from a humble beginning to become one of the country's wealthiest men. You'll also learn about the Kennedy family's connection to Georgetown and how they became some of the area's most prominent residents. Some of the places that you will see along the way include the Holy Trinity Catholic Church, Georgetown University, Volta Place, Martin's Tavern, and the Newton D Baker House.
The Kennedy Homes Audio Walking Tour is a fantastic activity for families, couples, and individuals alike. It's a wonderful way to spend a beautiful day outside and learn about the rich history of the United States. So what are you waiting for? Put on your walking shoes, pick up your audio guide, and start exploring the Kennedy Homes today!
Frequently Asked Questions for The Kennedy Homes Self-Guided Audio Tour:
What methods of transportation does the The Kennedy Homes Self-Guided Audio Tour use?

Self-guided tour.

For what ages is the tour appropriate?

Great for all ages.

Is photography / video recording allowed on the The Kennedy Homes Self-Guided Audio Tour?

Yes.
Book Now!