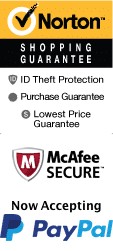 Sunset Cruise - On the Chesapeake Bay


The Sunset Cruise lasts approximately two hours and is one of the best ways to experience the city from a unique perspective. The cruise allows you to get up close with some of Washington D.C.'s most iconic landmarks such as the Washington Monument, the Lincoln Memorial, the Thomas Jefferson Memorial, and the Franklin Delano Roosevelt Memorial. Your knowledgeable tour guide will provide you with interesting history, facts and stories about each of these landmarks as you soak up the magnificent views.

As you cruise along the river, the natural ambiance of the sunset transforms the environment and creates an enchanting atmosphere. The sky lights up in shades of yellows, oranges, and fiery reds. As you move along the river, the colors reflect on the water, enhancing the overall experience and adding to the beauty of the moment.

The Sunset Cruise is perfect for couples, families, and groups of friends, and you can indulge in this heavenly experience while enjoying the unique ambiance of each vessel. The boat is equipped with indoor and outdoor seating, making it comfortable no matter the weather. You are also welcome to try the snacks and drinks on board while enjoying the lovely scenery.

The Sunset Cruise is a perfect way to end your day and creates a memorable experience to share with friends and family. It is a relaxing and rejuvenating experience and the perfect escape from the buzz of the city, promising a fun-filled evening.

In conclusion, watching the sun set over the beautiful skyline of Washington, D.C. is a sight that must be seen to be truly appreciated, and the Sunset Cruise on the Potomac River provides the perfect opportunity to experience this stunning view. Book your Sunset Cruise today for an unforgettable evening and lasting memories of your visit to the United States capital.
Frequently Asked Questions for Sunset Cruise - On the Chesapeake Bay:
Approximately how long is Sunset Cruise - On the Chesapeake Bay?

It lasts approximately 2.5 hours.

How many decks or levels are there aboard the Sunset Cruise - On the Chesapeake Bay?

1 deck.

What lake or river does the Sunset Cruise - On the Chesapeake Bay cruise on?

Chesapeake Bay.

How many passengers does the boat hold?

Max of 6.

Is photography / video recording allowed on the Sunset Cruise - On the Chesapeake Bay?

Yes.

Is the Sunset Cruise - On the Chesapeake Bay handicap accessible?

No, it is not wheelchair accessible.

Where does the tour meet?

4160 Mears Ave, Chesapeake Beach, MD 20732, USA. We are located at the Rod N Reel Resort, Dock A, Slip 15.