Featuring over 50 rides ranging from thrilling to family, there's more than enough to keep you entertained during your next DC vacation at Six Flags America!
Details

Most guests spend approximately 4-12 hours at the park.

Appropriate for All Ages

Handicap Accessible

Both Cameras and Video Cameras are Permitted

Restaurant and Gift Shop On-site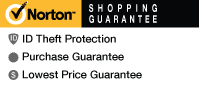 Description
From the aptly-named Superman: Ride of Steel, which hurtles you up and down twenty stories, to the Mind Eraser which is also one of the first inverted looping coasters ever built, you're sure to be spoilt for choice, and then some! And if jettisoning through endless feet of nothingness isn't quite your style, there are also the more tepid Ferris wheel and Carousel.
Balmy summer afternoons are that much more exciting when you spend them splashing around in the Hurricane Harbor. Water babies of all ages can skim the waves at Hurricane Bay, be flung down a sinuous water slide and or even swirl down a six-story tornado, weather permitting. And if old-fashioned celluloid is more like it, don't forget the Looney Tunes Movie Town, where you can explore the skies in mini-airplanes, spin around in oversized teacups, or even soar away on a hot-air balloon ride. And if all that excitement works up an appetite, treat yourself to a quick snack at the Hollywood Café, a more elaborate spread of ribs, BBQ sandwiches, and salad, or simply cool down with a large cup of ice-cream at the Ice House.
Hurricane Harbor
Located right inside of Six Flags America, Hurricane Harbor is your ideal way to break the heat this summer.
Thrill Rides at Six Flags
Batwing - Blast through 3,340 ft of track at 50 mph and have the time of your life doing it. 54' Height Requirement
Superman: Ride of Steel - Shoot up 20 stories at 75 mph, then take a plunge of 200 feet straight toward the ground. 54' Height Requirement
The Joker's Jinx - With 30 vertical and 25 horizontal curves, and 4 completely upside-down loops, the Joker's Jinx is one of the most adrenaline pumping rides in the country. 54' Height Requirement
Two-Face: The Flipside - Take off at breakneck speeds and zoom through one of the most intense rides of your life. Ride through a 72 ft inverted loop, speeds up to 60 mph, four upside-down loops, and a corkscrew and then get ready to do it all over again...backwards. 54' Height Requirement
ROAR - This wooden roller coaster opens with a 10 story drop--and that's only the beginning. 48' Height Requirement
The Mind Eraser - Have an adventure with one of the first inverted roller coasters ever built. 52' Height Requirement
The Wild One - A classic wooden roller coaster. 48' Height Requirement
Tower of Doom - Take a 140 foot free fall from the top of the Tower of Doom. 48' Height Requirement
Family Rides at Six Flags America
The Penguin's Blizzard River - Shoot the rapids and come face to face with one of Batman's arch nemesis The Penguin, who has plans for you and your family.36' Height Requirement with Adult
Around the World in 80 Days - Enjoy a unique view of the park while riding this classic Ferris wheel. No Height Requirement with Adult
Coyote Creek Crazy Cars - Classic bumper cars. 48' Height Requirement
Cyclone - Spinning gondola ride. 36' Height Requirement
Falling Star - Be elevated on a rotating platform. 42' Height Requirement
Flying Carousel - Kids will love this entertaining swing ride. 48' Height requirement
Great Race Antique Cars - See what it was like to drive one of these classic cars. 48' Height Requirement
High Seas - Swinging pirate ship/pendulum ride. 48' Height Requirement
Pirate's Flight - Fly outward and upward in suspended pirate boats. 42' Height Requirement
Renegade Rapids - Whitewater rafting adventure ride. 42' Height Requirement
Riddle Me This - Spin around and around while standing up. 48' Height Requirement
Shipwreck Falls - Variation on the classic log flume concept. 42' Height Requirement
Skull Mountain - Speed through a dark tunnel, then spin backwards down a camel-hump chute. 46' Height Requirement
Tea Cups - Classic over-sized tea cup ride. 48' Height Requirement
The Octopus - Classic 'dangling from a tentacle' octopus ride. 51' Height Requirement
The Rodeo - The Rodeo is a wicked, spinning. twisting, high-speed ride. No single riders. 51' Height Requirement with Adult
Kids Rides at Six Flags America
Bugs Bunny's Back Lot Trucking Company - Join a group of trucks at the Movie Town Back Lot. 36' Height Requirement
Daffy's Movie Town Tours - Join Daffy Duck for a tour of Movie Town. 36' Height Requirement
Elmer's 'Around the World in 80 Seconds' - Take the scenic route in a hot-air balloon that flies by some of the most famous sites in the world. 36' Height Requirement
Foghorn Leghorn Tinsel Town Train - Train ride, making all express stops to Tinsel Town. 36' Height Requirement
Looney Tunes Prop Warehouse - Soft play area and climbing complex. 36' Height Requirement
PePe LePew's Tea Party - Teacup ride. 36' Height Requirement
Sylvester's Bounce and Pounce - Miniature launch and drop ride. 36' Height Requirement
Taz's Film Works - Swing ride. 36' Height Requirement
The Great Chase - Family-friendly roller coaster. 42' Height Requirement
Yosemite Sam's Hollywood Flight School - Take to the skies in mini jet airplanes. No Height Requirement with Adult
Waterpark Rides at Hurricane Harbor
Bahama Blast - Fast-paced inner tube action. 48' Height Requirement
Bamboo Chutes - Smaller, calmer versions of the park's larger water slides. 54' Height Requirement
Calypso Cannonballs - Easy-paced water slide. 48' Height Requirement
Castaway Creek - Float leisurely around this lazy river. 36' Height Requirement
Crocodile Cal's Caribbean Beach House - Five story interactive water treehouse. 42' Height Requirement
Hammerhead - Slide down this enclosed water slide--in complete darkness. 48' Height Requirement
Hurricane Bay - One of the largest wave pools in the country. No Height Requirement
Hurricane Mountain - Take one of four slides down this half-mile of wicked, winding water. 48' Height Requirement
Mako - High-speed water slide. 48' Height Requirement
Paradise Plunge/Reef Runner - Navigate your inner tube through both open and enclosed areas and breakneck speeds. 48' Height Requirement
Tony Hawk's Half-Pipe - A water slide shaped like a skateboarding half-pipe. 48' Height Requirement
Tornado - A six story water funnel. 48' Height Requirement
Vortex/Riptide - Thrilling, 360-degree body slides. 48' Height Requirement
Reviews

GREATER WASHINGTON DC AREA
SHOWS & ACTIVITIES
GREATER WASHINGTON DC AREA DC
HOTELS & VACATION PACKAGES
MOST POPULAR THINGS TO DO
IN GREATER WASHINGTON DC AREA WASHINGTON DC