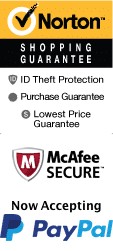 Sites by Segway In Washington Dc

Informative, friendly and professional guide

Small-group tour

Perfect introduction for first-time visitors

Great overview and orientation of the city

See the sights illuminated at night

Duration: 2 hours 30 minutes

Schedule
Check out the historical Washington D.C. area, National Mall, during the evening, when it's all aglow with lights with a 2.5-hour sightseeing guided tour riding on a Segway, you'll see all the most famous landmarks and statues and have complimentary, free, bottled water and a little snack to enjoy during your ride, accompanied by an accommodating guide in either the early morning, afternoon or (as mentioned) the evening hours.
Adventure Highlights
Make sure to wear a light sweater (if needed) and appropriate shoes (no sandals think about your comfort). Safety and sense of ease is of a top priority, that's why there is a time set up for training all participates. Please, be aware there is a minimum age of 16 years old and weight restrictions between 100 to 260 pounds (again, it's all about your safety).
The 1885 Smithsonian Castle

– now, the location of the helpful Visitor's Center

The Smithsonian Museums

- there are 11 incredible of them on the National Mall, constructed at different time periods, dating back to 1858

The Capitol Building

- spreading over 16 areas, with numerous expansions over the last 200 year

Pennsylvania Avenue

- home to many important sites, most notability, the U.S President and family

Washington Monument

– a pyramid memorial dedicated to the 1st President of the U.S. open to visitors since 1888

Along with a variety of

other incredible Memorials
Location and Time
Bring your ticket voucher (paper or a saved image) and begin the fun. Don't be late or feel rushed around, plan to arrive 15 minutes early!
L'Enfant Plaza at the National Mall

2.5 hour Segway Ride (includes ½ hour orientation)

Quiet Morning - 9:30 a.m.

Lovely Afternoon - 1:30 p.m.

Spectacular Sunset – 6:00 p.m.
If you've been on a Segway or this is your first time, either way there is a safety class to ensure everyone in your group tour has the best experience possible. All the tour guides are trained and knowledgeable about all the sites along the phenomenal National Mall in Washington D.C. and happy to answer all of your questions. Bring your camera, sip on some the free provided water and eat a little snack and by all means have a terrific time during your morning, afternoon or evening hour tour!
Book Now!