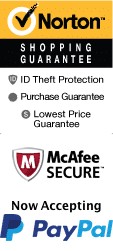 After a brief training session with your Segway, you will be off on a wonderful adventure. This will be the time of your life and you will be taken on a remarkable journey that takes you through one of the most beautiful places in the world. There are many marvelous things you will be able to see such as the U.S. Treasury. This is going to be a special opportunity for you to see the biggest bank in the world. This is going to be a wonderful time for you and it all starts with you learning how to use your Segway. It is a very good device for getting around and you will need about 30 minutes to get familiar with how it works. After you have gone those 30 minutes and figure out how to make the Segway work then it is time for you to set off on your journey. There is no need for you to be nervous because most people who take this tour are first-time riders on the Segway.
You will get to see such places as the Lincoln Memorial and the Washington Monument. There are also many Smithsonian museums for you to see and you will have a great time while doing this. You will get to see as many sites as possible in your time here. It will be a tour that is very fast and very interesting. You will get to see the history of the country and it will be a wonderful occasion for you.
This is going to be the trip of a lifetime as you take a Segway and go around Washington DC. You will see the most important cultural points.
Options:
See the City Segway Tour
Available 3/30/2023 until 1/28/2024 View Detailed Schedule
Arrival Time: Please arrive 30 minutes prior for training and equipment fitting
Book Now!