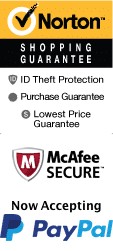 See DC Small-Group Half Day Tour

Flexibility to customize your itinerary to your own preferences

Private tour is operated with just your party and a guide/driver

Free hotel pickup and drop-off included

Informative, friendly and professional guide

Small group ensures personal service

Duration: 5 hours

Schedule
This half-day tour will visit sites such as Lincoln Memorial, U.S. Capitol, IWO Jima Memorial, White House, Pentagon 911 Memorial, Official White House Visitor Center, Thomas Jefferson Memorial, Korean War Memorial, MLK Jr. Memorial, Vietnam Memorial, Washington Monument. The five-hour tour includes a break for the tour and various stops for photo taking. D.C. Sightseeing Tours, Inc., a licensed and insured tour operator in Washington, will fulfill the district of Columbia Small-Group Half-Day Tour package. We pride ourselves on our exceptional customer service, reflected by 99% 5-star Google reviews.
The package price includes transportation in a private vehicle, Admission fees to sights mentioned in the itinerary, and knowledgeable driver guide service. Package excluded: Gratuities (optional) and Hotel Pickup. It also includes a Professional guide, Free DC, Maps, Umbrellas, Phone Chargers, and Free Bottled Water. These will ensure that you enjoy the whole day tour to its fullest. The tour takes about 5 hours and departs from Washington DC, Dulles Airport every day. For more information. The drivers are amiable and will help you get around if you ask them to do so. D.C. Sightseeing Tours reserves the right to cancel or reschedule any tour due to a lack of a minimum number of participants. All tours are weather permitting.
Visit the Lincoln Memorial and the U.S. Capitol, then drive along the National Mall. See the Korean War Memorial and Vietnam Veterans Memorial before visiting Arlington National Cemetery, home to more than 300,000 graves of service members who served our country. Walk through the Tomb of the Unknown Soldier and see President John F. Kennedy's gravesite at Arlington National Cemetery. Then visit Iwo Jima Memorial and see where thousands of American lives were lost in this historic World War II battle site. See the FDR Memorial before stopping at President Harry Truman's home -the Little White House – nearby Independence, Missouri. This property was restored to its appearance during President Truman's term in office.
Catch a magnificent experience in the nation's capital by touring with an expert guide. The tour begins at the Smithsonian Castle, where guests will explore the ancient European palace's history and marvel at its many rooms. Next, the guides will take you to some of D.C.'s most iconic places, such as the White House, Capitol Hill, Supreme Court, Washington Monument, and Lincoln Memorial. Then it's off to a private Smithsonian Museum of your choice -- National Museum of American History, National Air and Space Museum, or National Museum of Natural History. Everyone who joins this package gets admission to four museums!
This half-day tour covers essential memorials in the city and is a must if you are visiting D.C. for the first time. Visit Lincoln Memorial, U.S. Capitol, Iwo Jima Memorial, White House, Pentagon 911 memorials, Official White House Visitor Center, Jefferson Memorial, and others on this 5-hour D.C. sightseeing tour. The five-hour tour includes a lunch/snacks/sightseeing break and various stops for photo taking. A tour guide will accompany you throughout your sightseeing journey around D.C. and comment on the different highlights of interest along the way. The District of Columbia Tour package (9 am-2 pm) will be fulfilled by D.C. Sightseeing Tours Inc. This tour is arranged through SMD Tours DC Washington Only.
Book Now!