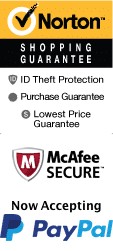 Rides & Tours on the National Mall
Why is Washington DC such a popular tourist destination?
While there are many reasons, the most important is that it's an easy city to get around. There are many ways to enjoy yourself while you're visiting in DC without breaking your budget. Take a long walk around the National Mall and enjoy lunch on the waterfront at the National Building Museum. Visit The Smithsonian Museum of Natural History, The National Gallery of Art, The Washington Monument, and The Air and Space Museum. Take a FREE CityBus Tour of major attractions including museums and monuments. Take in some of DC's great live music while enjoying dinner and drinks at one of many local restaurants or pubs.
Experience DC with a free audio tour(s) picked to highlight just the right neighborhoods, landmarks, restaurants-and more! Each tour includes info about where you will be visiting/eating (this is essential as there are many great places to eat here). Tours also include info about where you will be staying (including hostels, hotels, and B&Bs). There are also multiple tours available that can be purchased online with credits to use later (this is an excellent way to get a discount on tour prices).
You'll find all the info you need on tour costs and the best way to use credits towards your tour once you're here. Oodle Tours has free maps of DC showing locations covered by each of the tours! It's easy to get around DC by public transportation-hop on one of the bus lines for a cheap and easy ride or grab a cab if your plans call for it. For longer visits, rent an apartment or condo in DC via RentACapartment.com. This will give you a home away from home and also allow you to cook at least some of your meals.
If you like to bike, Capital Bikeshare has over 700 bikes available for rent at over 100 stations around the city (it's free to join & get started). You can rent a bike for as little as $7 per day or go on a group ride with other users who are renting bikes (some tours allow credit toward this option too).
Book Now!