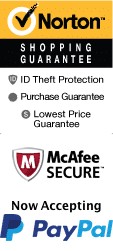 Private National Mall Tour
Take a private tour of the National Mall, the iconic national park in the heart of Washington, D.C. This three-hour guided tour provides an intimate and educational experience, taking visitors through over 200 years of history. Perfect for visitors of all ages, your experienced guide will show you the monuments, memorials, and iconic landmarks of the nation's capital. Get up close and personal with the White House, the Washington Monument, the Lincoln Memorial, and much more.
Begin your tour at the Washington Monument, where your guide will provide a detailed overview of the history of the city and its monuments. Then, head to the White House Visitor Center, which houses historical artifacts and memorabilia related to the first family. Afterward, visit the Lincoln Memorial, the Vietnam War Memorial, and the World War II Memorial for a closer look at the history behind these iconic monuments.
Continue your tour with a stroll through the National Mall's famous gardens, where you'll learn about the history of the United States' most well-known public parks and green spaces. Your guide will also point out several Smithsonian Museums, including the National Air & Space Museum and the Hirshhorn Museum & Sculpture Garden.
No visit to the National Mall is complete without a trip to the Capitol Building. Here, you'll learn about the legislative process and the critical role the Capitol Building plays in the government of the United States. Afterward, take a leisurely walk to the Thomas Jefferson Memorial, the Franklin Delano Roosevelt Memorial, and the Korean War Veterans Memorial.
An educational and informative tour, the Private National Mall Tour is the perfect way to explore the heart of Washington, D.C., and learn about the history of the nation's capital and its most important monuments and memorials. With expert guides and an intimate tour experience, this tour is a must-do while visiting the city.
Book Now!