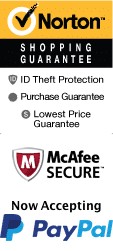 Private Guided Tour of the Smithsonian National Air and Space Museum

Private guide for a more personalized experience

Choice of morning or afternoon departure

Get inside tips from a local

Duration: 2 to 2.5 hrs

Schedule
Experience the wonder of flight at the Smithsonian National Air and Space Museum with a private guided tour! Located in Washington D.C., this museum is home to the largest collection of historic aircraft and spacecraft in the world. As you explore the museum with your personal guide, you'll be able to see iconic pieces of aviation history, like the Wright Brothers' original 1903 Flyer, the Mercury Friendship 7 spacecraft that made John Glenn the first American to orbit the Earth, and the Apollo 11 command module that carried Neil Armstrong, Buzz Aldrin, and Michael Collins to the moon.

Your private guided tour will begin with an introduction to the museum's collections and exhibits, which span from the earliest days of flight to modern space exploration. With your knowledgeable guide by your side, you'll be able to gain unique insights and perspective on the museum's most intriguing objects. The tour will also include a visit to the world-renowned Albert Einstein Planetarium, where you'll experience the wonder and mystery of the cosmos through stunning visual displays and projection technology.

During your visit, you'll learn about the remarkable people, machines, and missions that have made aviation and space exploration possible. Whether you're a history buff, science enthusiast, or simply curious about the world around us, this private guided tour is an unforgettable way to explore the history and science of flight.

The Smithsonian National Air and Space Museum is open every day from 10:00am to 5:30pm, and your private guided tour can be scheduled at a time that's convenient for you. The museum is located on the National Mall in Washington D.C., within walking distance of many other popular museums and attractions.

Experience the thrill of aviation and space exploration with a private guided tour of the Smithsonian National Air and Space Museum. With an expert guide by your side, you'll be able to see some of the most significant objects in air and space history up close and in person. Don't miss your chance to explore this one-of-a-kind museum!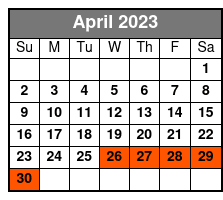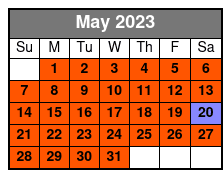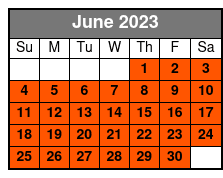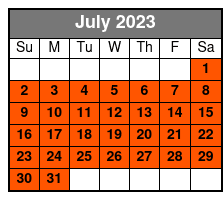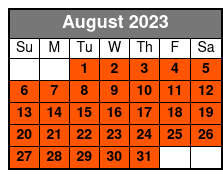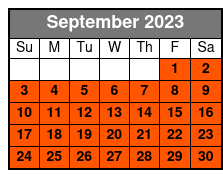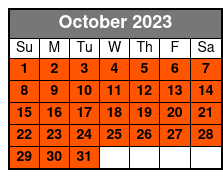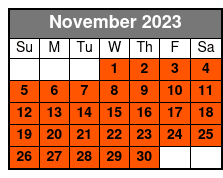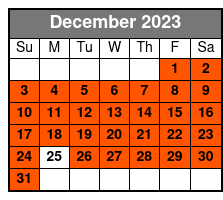 Options:
Semi-Private 8ppl Max. English
Available 4/5/2023 until 12/31/2023 View Detailed Schedule
Save money by booking a group up to 8 guests per guide. This option NOT FOR WHEELCHAIRS.
Book Now!