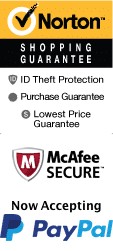 Private Group Monuments & Memorials Bike Tour
In a day and age where people are constantly on their phones, playing games, and using social media platforms, it is easy to forget the material things we have in our world. This is where private group monuments and memorials come into play. The bike tour explores what these private group memorials mean to the people who visit them daily.
1. Activity Walkthrough
You start at a location near the middle of campus. This will be the starting point of your tour. If you don't have a bicycle, you can ask one of the volunteers to take you to specific locations. The volunteers are all avid bicyclists and can even forward you tours they have created through the different group memorials around campus. After gearing up with a bike and getting some water, you set off on your tour!
2. History & Highlights
While sitting in classrooms or walking down the street, you are unaware that people and monuments of the past are around you. Without looking it up, there is no way to know when a particular building was built or what it used to be. But they get pushed aside since there is no way to look it up while carrying out these other tasks. Now imagine not knowing this was around you.
To conclude, private group monuments and memorials give you a look into the history of the place you are in a while giving you an insight into all of your fellow students and alums that have come before you. For instance, if you walk down the same sidewalk every day, on the other side of it could be a monument that has been there for 50 years or more. That is something to think about next time you walk on that sidewalk.
Book Now!