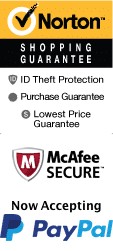 Private City Tour with Driver Guide
If you're visiting the Washington D.C. area and want to explore the city in a more personal way, a private city tour with a driver-guide is the way to go. This customizable tour offers exclusive access to D.C.'s top attractions, monuments, and landmarks, all while traveling in style with your own personal chauffeur.

Starting from your hotel, your driver-guide will take you on a journey through history, visiting the most iconic locations in the nation's capital. Explore the National Mall and its memorials, including the Lincoln Memorial and the Washington Monument. Discover the significance behind the White House and Capitol Building, and witness the beauty of the United States Botanic Garden. This tour is perfect for visitors who want to see everything, and with a driver-guide, you can sit back and relax while taking in the sights.

The tour is completely customizable to fit your interests and preferences. Whether you have a love for history, politics, or culture, your driver-guide will create a unique experience tailored to you. Choose to see lesser-known locations, discover hidden gems, and explore off-the-beaten-path neighborhoods. With a private tour, you're in control of your own itinerary.

As you travel from location to location, your driver-guide will share interesting facts and stories about the landmarks and monuments you visit. Get insider knowledge about D.C.'s history and current events, and ask any questions you may have about the city. Plus, with a driver-guide, you won't have to worry about navigating through the city or finding parking.

This private city tour offers a luxurious and convenient way to explore the nation's capital. With the flexibility to customize your itinerary and a knowledgeable driver-guide to take you to each location, you'll experience D.C. in a way you never thought possible. Book your private city tour today and discover the beauty and history of Washington D.C. in style.