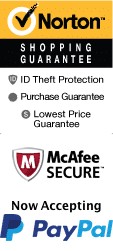 Perfect Private Day Tour is the perfect way to explore Washington, D.C. This exclusive and immersive tour allows you to experience all the more exclusive locations in the city, including its monuments, museums, and famous churches. The day tour offers an opportunity to escape the hustle and bustle of these sites in a more relaxed setting that allows you to personalize your itinerary and get off the beaten path if desired.
The private tour package includes a day guided by seasoned professionals who will provide unique insight into the city's History, culture, and architecture while also pointing out important landmarks and attractions along the way. Guests can take advantage of transportation services and informative lessons on various subjects related to D.C., such as American History or politics, during their journey through iconic sites such as the White House, Capitol Building, Lincoln Memorial, National Mall, etc.
This award-winning tour has been designed for those wanting to taste D.C.'s rich cultural History, from architecture buffs to art connoisseurs looking for curiosities hidden around town. Additionally, travelers have access to experienced guides who have trained extensively about what makes our nation's capital so colorful and full of life!
Ultimately this Perfect Private Day Tour takes visitors on a captivating journey through America's most powerful and influential city - giving them an up-close look at some of its best-kept secrets! From learning about Washington D.C.'s occupation by different groups throughout History, discovering fun facts about diverse architectural patters dotted throughout downtown, or simply taking a stroll down Freedom Plaza amid street performances - this is one experience you won't want to miss!
Take advantage of the fantastic lifetime experience of Perfect Private Day Tour - providing guests with an intimate look at our country's beloved capital city with knowledgeable guidance along every step!
Book Now!