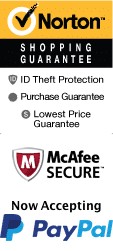 Old Town Trolley Tours of DC
1001 E Street NW Washington , DC 20024
1-866-267-5732
Chat Now
When visiting the nation's capital, a trip to the Old Town Trolley Tours of DC is an absolute must. This iconic sightseeing tour takes visitors on a journey through the history of our country, showcasing some of the most famous landmarks in the country. The trolley is an open-air coach that brings passengers from the heart of downtown D.C. and into the neighborhoods of Georgetown and Arlington National Cemetery.
About the Tour

As you board the trolley on this tour, you'll embark on a journey that takes you to over 100 points of interest, including the White House, the FBI Building, the Smithsonian Museums, and the Lincoln Memorial. Your tour guide will enlighten you on every important piece of information about each attraction and provide you with a colorful history lesson about each point of interest.
The tour is conducted in an air-conditioned, climate-controlled trolley, ensuring that your travels around D.C are as comfortable as possible. The trolley is also wheelchair accessible, making it easy for all individuals to join in on the fun. Moreover, the tour is flexible, so you can hop off at any of the 16 stops along the route to further explore the site at your own pace. The Old Town Trolley Tours of DC is a one-of-a-kind adventure that lasts for approximately 90 minutes. It is staged under the light of the bright sun, so be sure to dress accordingly. Comfortable walking shoes are a must, as some walking is involved at some of the stops. The trolley operates seven days a week, so there's always a suitable time for tours.
The history of Washington D.C. is tied to the history of the United States, so a trip to the nation's capital would be incomplete without exploring its fascinating landmarks and neighborhoods. The Old Town Trolley Tours of DC takes you on an incredible journey, seeing the grandeur of the city's epic monuments and museums and the equally impressive surrounding residences and businesses.
The Old Town Trolley Tours of DC is a sightseeing experience like no other in the nation's capital. It's the perfect chance to soak in the history of the United States while exploring the city's many attractions. With a knowledgeable tour guide providing a wealth of information and a flexible schedule, tourists can take their time to explore and soak up all that the city has to offer.
Frequently Asked Questions for Old Town Trolley Tours of DC:
What methods of transportation does the Old Town Trolley Tours of DC use?

Old Town Trolley.

Approximately how long does the Old Town Trolley Tours of DC last?

The pass is good for a day.

For what ages is the tour appropriate?

Great for all ages.

Is photography / video recording allowed on the Old Town Trolley Tours of DC?

Yes.
Book Now!