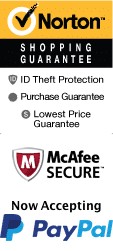 Night Tour
775 12th St NW Washington, DC 20005
1-866-267-5732
Chat Now
Are you ready to experience the National Mall in a whole new light? Imagine yourself standing on the steps of the Lincoln Memorial, with the reflecting pool before you and the Washington Monument towering behind. Now picture it all lit up in brilliant hues of blue and green against the night sky. This is just one highlight of the Night Tour of Washington DC, an experience that will leave you seeing the city in a new way.

The tour, which lasts approximately three hours, is led by a knowledgeable guide who will share fascinating stories and historical facts about the capital city. Starting at the Smithsonian Castle, guests will journey through the National Mall, witnessing iconic landmarks such as the Martin Luther King Jr. Memorial and the Jefferson Memorial bathed in a beautiful nighttime glow. The tour also includes a stop at the World War II Memorial, a striking tribute to the men and women who served in the armed forces during the Second World War.

As you stroll through the National Mall, you will be awed by the illuminated majesty of the White House, Capitol Hill, and the Korean War Veterans Memorial. Additionally, Washington Monument is beautifully lit up and draped against the night sky. The final stop of the tour will be at the Franklin Delano Roosevelt Memorial, a breathtaking tribute to one of America's most beloved presidents. As the tour comes to a close, you will find yourself inspired by the boldness and history of our nation's capital.

Not just a tour of sights, this is a tour of stories. Guests will be regaled with anecdotes of famous historical figures such as George Washington and Abraham Lincoln, set against the backdrop of the city they helped to shape. Additionally, you'll learn a lot about the different features of Washington at night and the enchanting environment they create. With every turn, you'll be captivated by the grandeur of the city and the history it holds.

The Night Tour of Washington DC is a must-see experience that will make your trip to the capital city unforgettable. A guaranteed unforgettable experience, this tour is an opportunity to witness the monuments and city's iconic buildings from a unique vantage point. Book now and add a little sparkle to your DC adventure!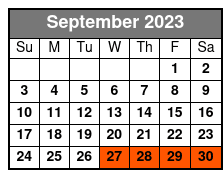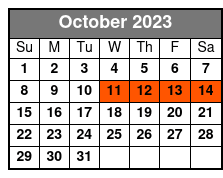 Frequently Asked Questions for Night Tour:
Where does the tour meet?

775 12th St NW, Washington, DC 20005, USA

What methods of transportation does the Night Tour use?

Climate-controlled van.

Approximately how long does the Night Tour last?

It lasts approximately 3 hours.

For what ages is the tour appropriate?

Great for all ages.

Is photography / video recording allowed on the Night Tour?

Yes.

Is the Night Tour handicap accessible?

No, it is not wheelchair accessible.
Book Now!