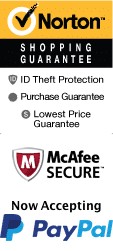 Multi-Lingual Washington Dc City Tour

Choice of several departures throughout the day

Family friendly

Hotel pickup included

Fully narrated tour

Led by a local guide

Duration: 4 hours

Tour lasts Approximately 4 hours.

Hotel Pick up & Drop Off and a Professional Guide.

Hotel Pick Up & Drop Off is Included
*View Details

Appropriate for All Ages

Both Cameras and Video Cameras are Permitted

Schedule
Something that may already know is that you all don't speak the language. Theoretically, we would all speak the same language. Telling everyone to speak the most popular language doesn't solve things either. There are going to be things that make sure people can't communicate. Mandarin is considered to be the most popular language and there are still a large number of people who don't speak it.
A lot of you probably want to visit Washington DC. There is so much that you can get out making this place so special to other people. So much that is different in their tour that people did not get.
So much that you need to see for yourself that is often not thought of. So much that you need to think about for the rest of eternity. It being a language that you don't even get to recognize is something that would be very depressing.
There is a lot that goes into these processes. So much that is determined into seeing the good parts to the end. The place has tourists that come from so many different parts of the world. That means that other people are going to see what you have to offer.
There is a lot that you get out of going on this trip. You are going to meet people that are going to change your outlook on life. That is something that everybody should do if they want to be happy.
Options:
Multi-Lingual Washington Dc City Tour: Washington Dc City Tour 09:00
Available 3/21/2023 until 1/31/2024 View Detailed Schedule
Duration: 4 hoursSpring Water Mercedes Benz Sprinter Van : 14 Passenger large city tour van!Pickup included
Book Now!