Mount Vernon and Old Town Alexandria Tour

Description
Mount Vernon and Old Town Alexandria Tour Photos (11)
The Mount Vernon and Old Town Alexandria Tour guides you through some of the best sights and experiences that Washington DC has to offer, the Mount Vernon and Old Town Alexandria Tour unveils the history of this region through the eyes of its most distinguished citizen, George Washington.
The tour first guides you through George Washington's stately home, the outbuildings, slave quarters, kitchen, and greenhouse, and even invites you to saunter through the four exquisite gardens. Outdoor enthusiasts can also venture onto the Forest Trail, which boasts of some of the most picturesque views the state has to offer, while the four-acre working farm, aptly named the George Washington: Pioneer Farmer Site, takes you on a walk down memory lane with a meticulously detailed recreation of Washington's 16-sided trading barn.
Detailed Tour Itinerary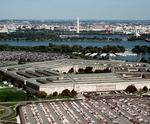 Drive By
With approximately 28,000 military and civilian employees, the Pentagon is an impressive office building in Washington D.C. with about 6,500,000 square feet of space. The Pentagon has five sides, five floors above ground, two basement levels, and five ring corridors per floor with a total of 17.5 miles of corridors. The Pentagon houses a five-acre central plaza known as "Ground Zero".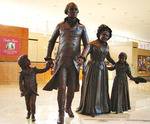 Tour Stop at
Tour Stop at
Ford Orientation Center and Donald W. Reynolds Museum and Education Center
Featuring 23 galleries and theaters where visitors can learn about President Washington through interactive displays, short films produced by the History Channel, immersive experiences, and an action adventure movie, the Donald W. Reynolds Museum and Education Center enables visitors an incredible experience at Mount Vernon. The museum and education center boasts more than 700 objects that give visitors a personal look at the personal effects of the Washington family.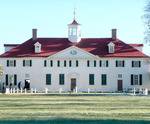 Tour Stop at
Tour Stop at
George Washington's Mount Vernon
Mount Vernon is filled with the fascinating history of America's first family. George Washington once lived on the grounds and today visitors are invited to explore the beautiful mansion and grounds. While exploring the area, get to know the former President as well as the idea and values that founded a nation. History comes to life at George Washington's Mount Vernon through action-packed theaters, fascinating exhibits, and characters from Washington's world.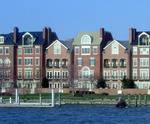 Drive By
Drive By
Old Town Alexandria
At the heart of the city on the Potomac River waterfront lies Old Town Alexandria. The city was George Washington's adopted hometown and has been beautifully preserved to reflect the classical styles of the past. The town is complete with fine dining, high-end boutiques, live theaters, and hotels. The city is famous for its vibrant history along with stylish shops and restaurants.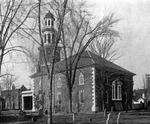 Tour Stop at
Tour Stop at
Christ Church
Built by John Carlyle, Christ Church was an Episcopal church from 1767 to 1773. Designed by James Wren in the classic colonial style, the church was beloved by George Washington, Robert E. Lee, and Phillip Richard Fendall I. Franklin Roosevelt and Winston Churchill visited the church on January 1, 1942 to commemorate the World Day of Prayer for Peace. Today the church welcomes visitors and has over 2,400 members.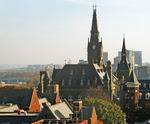 Drive By
Known for its many "urban villages", Crystal City is populated by high-rise apartment building, hotels, corporate offices, and countless shops and restaurants. The city is famous for its broad network of underground shopping areas and interlocking corridors beneath the city, essentially making it possible for residents to perform daily life completely underground.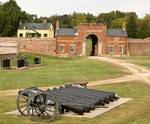 Drive By
For many decades the only defensive fort protecting Washington D.C. was Fort Washington. Known for its extensive hiking and biking trails as well as scenic views ideal for picnicking, fishing, and outdoor fun, Fort Washington is perfect for D.C. travelers wanting to get out and enjoy Mother Nature. The original fort overlooked the Potomac River and today the Fort Washington Light, located below the fort, stands at 28 feet tall.
Stops may change due to traffic, weather, maintenance, etc.
Steeped in nostalgia and lush natural beauty, the tour offers you a refreshing getaway from the humdrum of everyday urban life. From here, you are then led to the Christ Church at North Washington Street, which is as fabled for its intricate décor, as it is for its legacy as the oldest Episcopal congregation in Alexandria. Built in 1773, the edifice has been designed by James Wren, and reflects the opulent grandiose of the classic Colonial Georgian style. You can also view the elaborately detailed interiors of the church, when service is not in session. And if that isn't breathtaking enough, the coach ride is also interspersed with fabulous views of significant landmarks like Old Town Alexandria, Fort Washington and the Potomac River!
Reviews
4.4 | 10 reviews
Crystal Duncan
AK
✓
Verified Traveler
The tour was great but mt vernon was bombarded with kids from close up, there was a long line to see the mansion. Also i thought that the gardens would be more breathtaking. Overall a very good way to spend 35 dollars.
Patricia Hague
CA
✓
Verified Traveler
The tour and the guide were wonderful
James and Marla Smith
NV
✓
Verified Traveler
This is probably the best tour we've ever been on. Highly recommend to anyone. The history and impact of our first president was inspiring, his home and the grounds were lovely, we were able to pay our respects at his grave and explore the outbuildings. There is a modern section where there are interactive displays for the children and many videos which further make president washington come alive for the history or america buff and terrific shopping. Alexandria was beautiful and the tour guide was an ardent american who inspired us all with his knowledge and love of country. Wonderful experience.
Shankha Banerji
Columbia, MO
✓
Verified Traveler
Old alexandria tour was very cursory and quick, but mt vernon tour was good.
MOST POPULAR THINGS TO DO
IN WASHINGTON DC
Book Now!