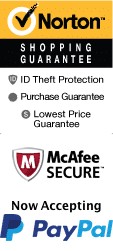 Mount Vernon Tour
400 New Jersey Ave NW Washington, DC 20001
1-866-267-5732
Chat Now
Mount Vernon Tour is a fascinating historical excursion offered in Alexandria, Virginia that provides a deep look into the life and times of America's founding father, George Washington. Mount Vernon was home to Washington as well as his extensive plantation and the tour offers valuable insights into the way of life in the 18th century. This experience is ideal for history enthusiasts, families, and anyone interested in learning more about the iconic figure that Washington was.

The tour takes roughly three hours, allowing visitors to explore the estate at their leisure. It is led by knowledgeable tour guides who provide insight into various aspects of Washington's life, such as his military career, political involvement, and involvement in the community. Visitors can also visit the interior of Washington's mansion, which has been meticulously preserved to reflect the original interiors.

Apart from the mansion, visitors can also view the beautiful gardens and landscapes that surround the property. The tour also includes stops at the slave quarters where visitors can learn about the lives of the enslaved people who worked on the property and contributed to its success. There is also a museum and educational center where visitors can learn about Washington's family and legacy.

In addition to the historical significance of the tour, the beautiful scenery and architecture of Mount Vernon provide a memorable experience for visitors. The picturesque setting of the Potomac River and the surrounding forests overlooking the mansion make it an ideal day trip for nature lovers as well.

The estate also hosts seasonal and special events that provide an even more immersive Mount Vernon experience, such as Revolutionary War reenactments and Christmas tours. The property also features a gift shop and restaurants where guests can enjoy traditional 18th century-style meals.

In conclusion, if you're a history buff, a nature lover, or simply curious about the life of the first President of the United States, the Mount Vernon Tour is a must-visit attraction in the Washington D.C. area. With excellent guides that provide informative commentary, beautiful views, and the chance to step back in time, the Mount Vernon Tour offers a well-rounded experience that will leave you feeling more connected to your history and ultimately inspired.
Frequently Asked Questions for Mount Vernon Tour:
What methods of transportation does the Mount Vernon Tour use?

Bus.

Approximately how long does the Mount Vernon Tour last?

It lasts approximately 5 hours.

For what ages is the tour appropriate?

Great for all ages.

Is photography / video recording allowed on the Mount Vernon Tour?

Yes.

Is the Mount Vernon Tour handicap accessible?

No, it is not wheelchair accessible.

Where does the tour meet?

400 New Jersey Ave NW, Washington, DC 20001, USA
Book Now!