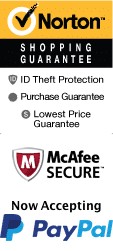 If you're looking for an opportunity to delve into the fascinating history of America's founding fathers, look no further than a Mount Vernon Tour in Greater Washington DC. This immersive experience will take you on a journey through the life and legacy of America's first president, George Washington.

The tour begins with a visit to the mansion, which was home to George Washington for over 40 years. Here, you'll be able to see the exquisitely decorated rooms and get a glimpse into the daily life of one of America's most famous figures. You'll also have the opportunity to explore the beautiful gardens and grounds, which were designed by Washington himself.

Throughout the tour, your expert guide will offer insights into the life and times of George Washington, from his time as a revolutionary general to his presidency and beyond. You'll learn about his pivotal role in crafting the American Constitution and his efforts to build a new nation from the ashes of the Revolutionary War.

But the tour isn't just about history - there are plenty of opportunities for hands-on fun as well. You can try your hand at colonial crafts, watch live demonstrations of historic trades, and even meet farm animals up close. And no visit to Mount Vernon would be complete without paying your respects at the final resting place of George and Martha Washington.

All in all, a Mount Vernon Tour is a must-see experience for anyone with an interest in American history, politics, or culture. So why not book your tickets today and see for yourself what makes this attraction so special?

In summary, a Mount Vernon Tour in Greater Washington DC is a unique opportunity to explore the life and legacy of George Washington, one of America's most famous and influential figures. With expert guides, beautiful surroundings, and plenty of hands-on fun to be had, this attraction is a must-see for any history buff or culture enthusiast. So why wait? Book your tickets today and experience the magic of Mount Vernon for yourself.
Book Now!