Mount Vernon, Old Town Alexandria & Arlington Cemetery Tour
Description
Mount Vernon, Old Town Alexandria & Arlington Cemetery Tour Photos (14)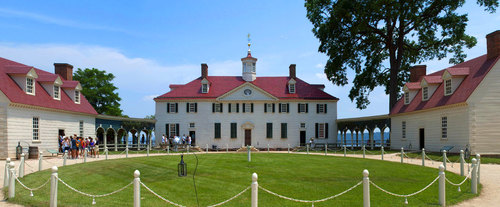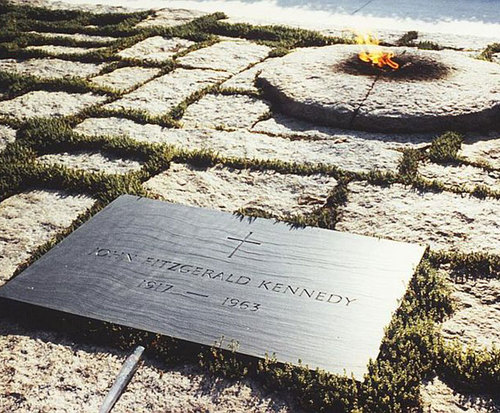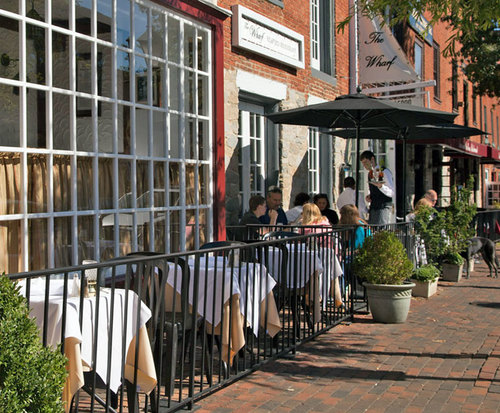 If you're visiting Washington, DC, a trip to Mount Vernon is the thing to do, and it's only improved by traveling to nearby Arlington National Cemetery to see the Changing of the Guard!
With the Mount Vernon & Arlington Cemetery Tour, you can take in sights of George Washington's beautiful Mount Vernon estate, Arlington Cemetery, and Old Town Alexandria, and your tour guide will escort you through each area, explaining about all of the attractions there and the history of George Washington's home and the other stops on your tour.
Detailed Tour Itinerary
STOP 1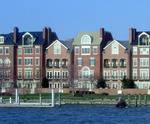 Drive By
On your way to many of the different tour stops, you will have the opportunity to enjoy sights of Old Town Alexandria. Take in the beautiful architecture and well-known sights as you drive past the charming historical town.
STOP 2
Tour Stop at
At George Washington's estate called Mount Vernon, you can explore the most scenic attractions in the DC area and the most popular historic estate in America. Visit the 21-room mansion, more than a dozen original structures, Washington's Tomb, and nearly 50 acres of the extensive plantation. The estate also includes a working blacksmith shop and the Pioneer Farm site, a four-acre demonstration farm with a reconstructed slave cabin and 16-sided treading barn.
STOP 3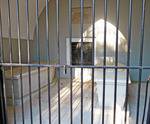 Tour Stop at
Spend a little time at Washinton's Tomb while you're at Mount Vernon. Upon first inheriting the estate, George Washington built this family crypt where he and his wife are now buried in accordance with his will. Although in disrepair in 1799, a new, larger tomb was built after his death, and he and his wife Martha were moved there in 1837.
STOP 4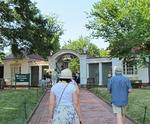 Tour Stop at
You can learn everything you want to know about George and Martha Washington's life in the Ford Orientation Center and Donald W. Reynolds Museum and Education Center, featuring more than 500 original artifacts, 25 galleries, interactive exhibits, and inspiring films. At the museum and education center, you can enjoy the use of the food court and their fantastic gift shop.
STOP 5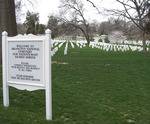 Tour Stop at
Then, take a trip to Arlington Cemetery, where your guide will walk you through the cemetery and show you its high points. More than four million visitors come to Arlington National Cemetery each year to pay respects to the more than 300,000 whose final resting place is among the white grave marker landscape.
STOP 6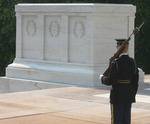 Tour Stop at
While at Arlington National Cemetery, your group will stop at the Tomb of the Unknowns, or the Tomb of the Unknown Soldier. If time allows, you will have the opportunity to see the Changing of the Guard, a symbol that is also conducted in accordance with Army regulations every half hour during the summer months.
STOP 7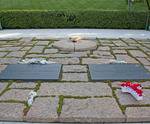 Tour Stop at
During your trip to Arlington National Cemetery, you will visit the John F. Kennedy Gravesite, perhaps the most visited site in the cemetery. Paved with irregular stones of Cape Cod granite, the gravesite is memorialized by an Eternal Flame that burns brightly. Here, you can pay your respects to the fallen president.
Stops may change due to traffic, weather, maintenance, etc.
As you walk about the Cemetery, enjoy the stories your tour guide tells you about the history of the Cemetery.
Reviews
4.3 | 3 reviews
Heather Walden
Riceville, TN
✓
Verified Traveler
I liked the tour but it felt even more rushed to me than the dc it all. Only two places but so much to see in a short time. I could have spend half a day at each place. Dale was our tour guide and he really knew what he was doing. He answered all our questions and had a great personality. Excellent tour guide.
Bonnie Mastrosimone
San Gabriel, CA
✓
Verified Traveler
Was a very enjoyable experience we had the best guide he was so knowledgeable the day just flew by i would highly recommend it to everyone
Tammy Zughayer
Suisun, CA
✓
Verified Traveler
We very much enjoyed this tour. My only negative is it was not clear where to meet the bus and tour guide. The e-mail gave an address, but nothing else was communicated. I think in the future, it would be good idea to list specifically where to meet as most of the people looked as confused as we were.