Monticello - Thomas Jefferson Country Tour

Description
Monticello - Thomas Jefferson Country Tour Photos (11)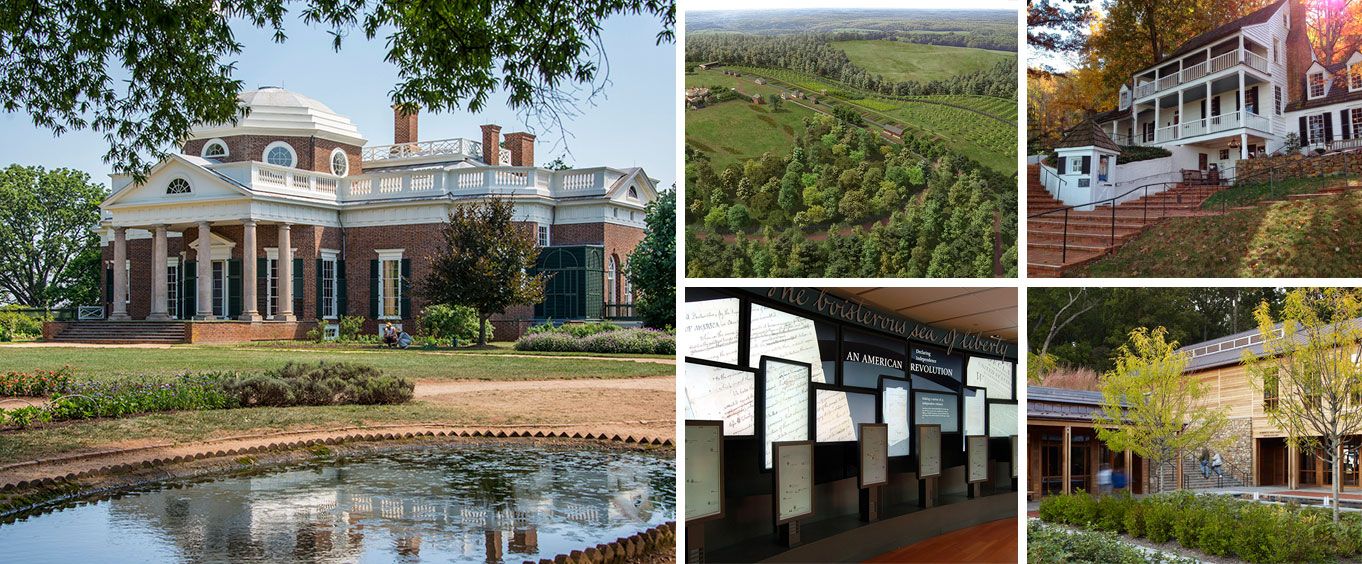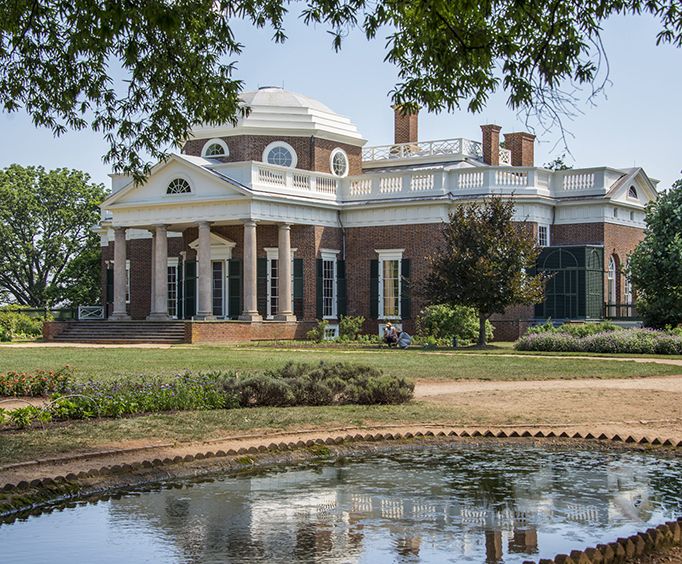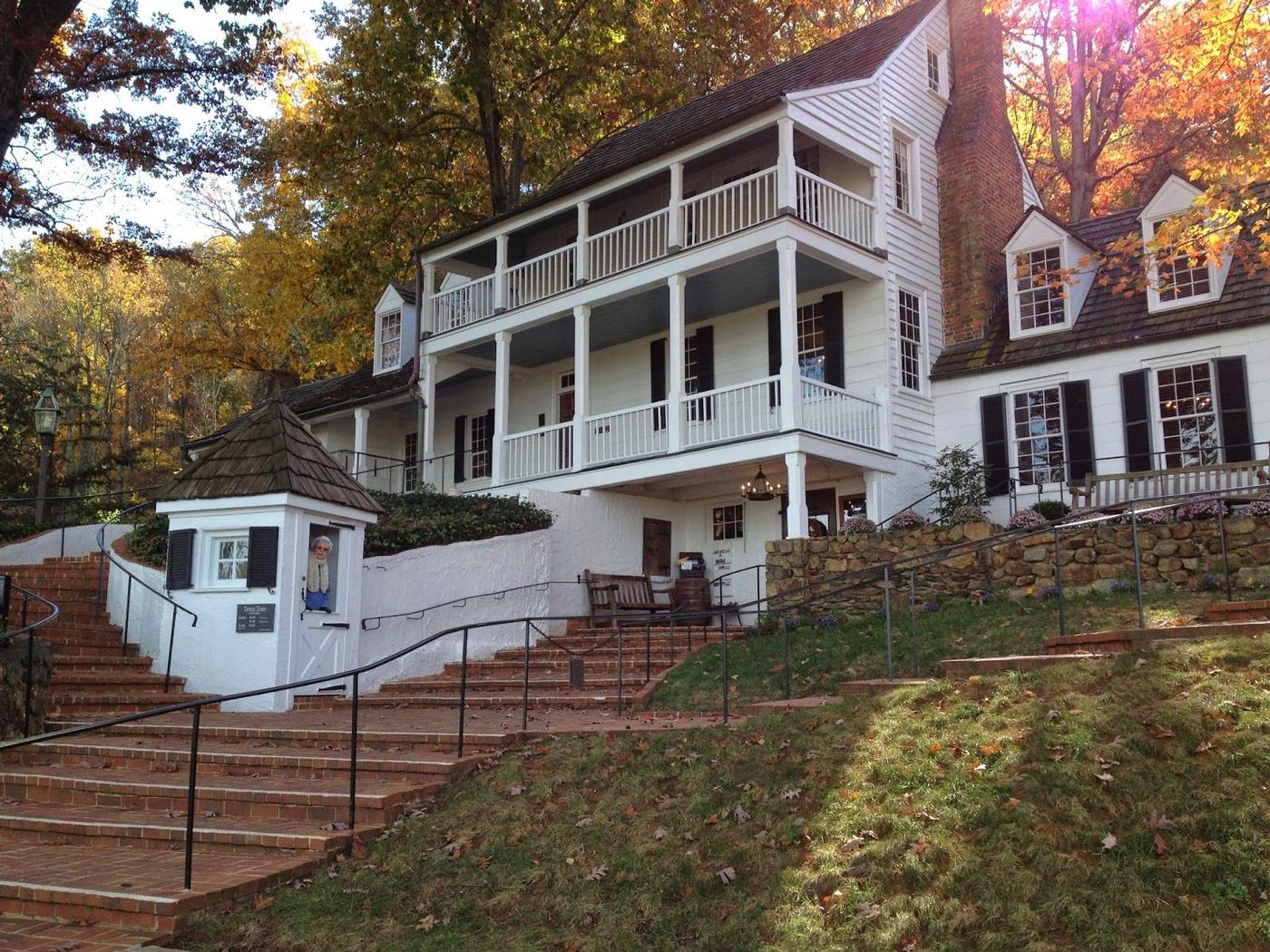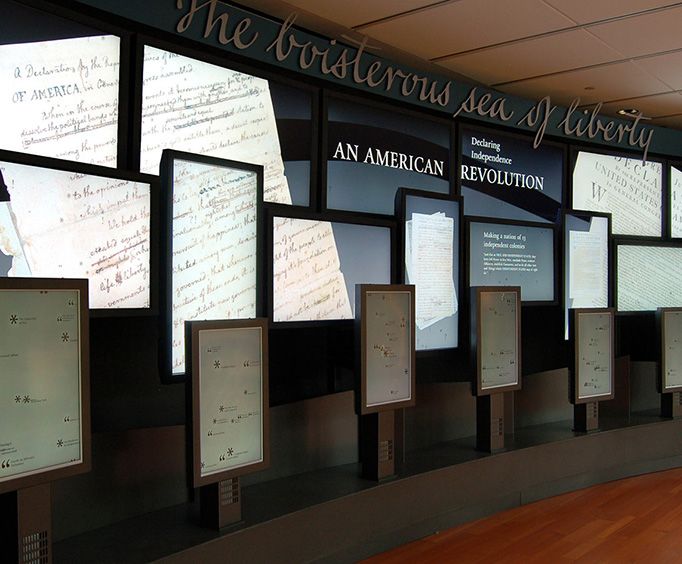 Located in Charlottesville, Virginia, Thomas Jefferson's beautiful mountain home of Monticello is a sight to see for all visitors, and you can explore this site and more with the Monticello - Thomas Jefferson Country Tour!
On this 11.5-hour tour, you can explore the autobiographical masterpiece of Thomas Jefferson's life that is Monticello. The home was designed, redesigned, built, rebuilt, and remodeled by Jefferson for over forty years, and it was at the house that Jefferson featured his own museum of American natural history, created several different inventions, raised a family, and even collected a personal library of over 6,000 books that were sold to Congress in 1815 as the basis for the Library of Congress.
While you are at Monticello, you will explore the gardens, grounds, and plantation area of the home, which provided a source of food as well as a botanical laboratory. Also during the tour, you will explore other parts of Charlottesville, including the famous Michie Tavern, where you can enjoy lunch, and the University of Virginia, which Jefferson conceived and designed.
Detailed Tour Itinerary
STOP 1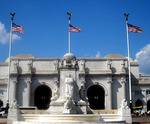 Tour Stop at
Tour Stop at
Union Station
You will meet your tour in Union Station on the bus level of the parking garage inside the Greyhound Building. Please arrive approximately 30 minutes before your departure time, and get ready for your day trip to Charlottesville, Virginia and beautiful Monticello!
STOP 2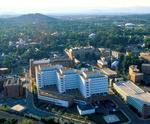 Drive By
Drive By
Charlottesville, VA
From Union Station, your tour group will travel to beautiful Charlottesville, Virginia, which is best known as the home of U.S. Presidents Thomas Jefferson and Jame Monroe. The city is nestled among the foothills of the Blue Ridge Mountains and is located approximately 100 miles south of D.C. The area offers visitors a thriving community and vanguard of arts and culture that is both innovative and grounded in rich tradition.
STOP 3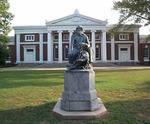 Drive By
Drive By
University of Virginia
Conceived and designed by architect and President Thomas Jefferson, the University of Virginia was established in 1819, and its initial Board of Visitors included former Presidents Thomas Jefferson, James Madison, and James Monroe, who owned the farmland on which was built. On your tour, you will drive past this public research university, which is one of the eight original Public Ivy universities and the only university campus in the U.S. that is designated a World Heritage Site.
STOP 4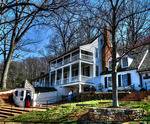 Tour Stop at
Tour Stop at
Michie Tavern
Next, you will tour the famous Michie Tavern, a Virginia Historic Landmark that was established in 1784. This tavern served as the social center of its community and provided travelers with food, drink, and lodging. Today, you can still purchase a delicious lunch there, and guests on this tour will have the opportunity to sit down and eat lunch at the Michie Tavern after the tour.
STOP 5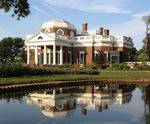 Tour Stop at
After lunch, you will spend your afternoon at Monticello, the home of Thomas Jefferson who was an inventor, surveyor, musician, artist, and architect, in addition to being the third President. You will tour the mountainside home as well as stroll through the main garden systems, where you will see many beautiful flowers, fruit, and vegetables.
STOP 6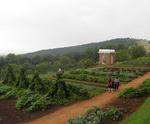 Tour Stop at
Tour Stop at
Mulberry Row at Monticello
After touring the house and grounds, head over to Mulberry Row, where Jefferson located one set of his slaves' quarters. Situated 300 feet south of the house, Mulberry Row is a 1000-foot road of slave, service, and industrial structures. The slave quarters face the mansion and were occupied by the slaves who worked in the mansion or in Jefferson's manufacturing ventures, and not by those who labored in the fields. Learn about the African-American community at Monticello and the economic operation of the plantation.
STOP 7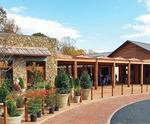 Tour Stop at
Tour Stop at
Thomas Jefferson Visitor Center
On the Monticello estate, you will visit the Visitor Center, which stands as a beautiful gateway to Jefferson's timeless mansion and grounds. This group of pavilions house a three-level center, which offers guests fresh perspectives on Monticello and the enduring significance of Jefferson's life and ideas. While you're there, make sure to take a look at one of the many exhibitions available.
STOP 8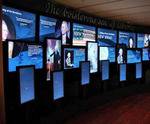 Tour Stop at
Tour Stop at
Smith Education Center
As part of the Visitor Center, the Smith Education Center offers visitors greatly enhanced services and amenities while engaging them in Thomas Jefferson's life, times, and lasting legacies through a new introductory film and a hands-on discovery room. Then, get ready to head back on your bus toward Union Station for a complete trip to and from Monticello near Charlottesville, Virginia.
Stops may change due to traffic, weather, maintenance, etc.
This fantastic day trip will teach visitors about Jefferson's life and times while you're listening to the expert narration from your knowledgeable driver-guide!
Reviews
4.9 | 4 reviews
Margaret Pennington
WV
✓
Verified Traveler
"Wonderful!"
Wonderful!
Mark Laurence
Landsdale, Western Australia
✓
Verified Traveler
Very interesting historic tour
Gaylen Stirton
CA
✓
Verified Traveler
We very much enjoyed our trip to monticello. Our driver was excellent - a great driver and very informative about pointing out interesting sites along the way to our destination.
Brid Harris
Dublin,
✓
Verified Traveler
Excellent trip, well organised. Timings are tight but we were given a time to view the house and this worked well.
Book Now!