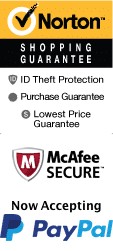 Lincoln's Assassination: Explore Lincoln's Final Day on This Audio Walking Tour
Lincoln's Assassination: Explore Lincoln's Final Day on This Audio Walking Tour Photos (3)
At the center of our nation, where America's heart beats most fiercely, is the National Civil War Museum.
It is a place to explore and understand one of the most important events in American history: The Civil War. The museum features thought-provoking exhibits that tell the war's story from every perspective. It begins with Lincoln's election as president in 1860. It ended with emancipation and Reconstruction in 1877 — telling an inclusive, comprehensive story that has laid bare some uncomfortable truths about slavery and racism from both sides. In the years since Lincoln's murder has evolved from a shameful act of cowardice to a symbol of hope in a troubled nation. It has come to symbolize the lengths people will go to protect their way of life.
Being The People's Museum and an educational institution, there are things about this museum that make it perfect for kids. Exhibits are interactive and hands-on. Kids can experience what it was like to be a soldier or enslaved person. They can fire rifles, build fortifications and even dig trenches while they explore the causes, battles, and realities of the war that divided our nation. In addition to the fascinating artifacts and exhibits, an IMAX theater features an award-winning film and state-of-the-art special effects.
The National Civil War Museum is a museum that tells the fascinating story of the Civil War from both sides - told by Americans who experienced it. It serves as a testament to those who fought in it and those who lost everything. Our number one question is, "Why does this museum have only exhibits about the North? There are so many museums about the South!" Our response is always, "A museum should be about its subject matter; if you want to know about artillery, this is your museum.
Book Now!