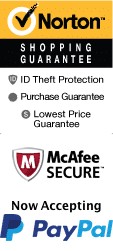 Lincoln Walking Tour in Washington DC

Informative, friendly and professional guide

Explore the local streets on a walking tour of the city

Instant Confirmation

Duration: 2 hours

Schedule
Imagine yourself walking in the footsteps of the great Abraham Lincoln, taking in the awe-inspiring history and learning about the life and times of one of America's greatest Presidents. The Lincoln Walking Tour in Washington D.C. offers you just that, a chance to learn about the man who led America during some of its most trying times.

The tour begins at the Ford's Theatre, where Lincoln was assassinated by John Wilkes Booth. From there, stroll down the streets lined with beautiful historic buildings, as the guide recounts vivid stories and historical facts about Lincoln's life in the nation's capital. You'll see landmarks such as the Peterson House, where Lincoln was taken after he was shot, and the Willard Hotel, where the President-elect stayed before his inauguration.

This fascinating walking tour lasts for two hours and covers a distance of approximately two miles, so comfortable shoes are a must. You'll be guided by an expert who will recount the events of the past and share interesting anecdotes about Lincoln's personal life, including his love of theatre, his private moments with his family, and his love for our great Nation.

This interactive tour is the perfect way to discover the rich history that Washington D.C. has to offer. You'll learn about the development of this dynamic city, its cultural influences and its critical role in American politics. The tour offers a unique vantage point from which visitors can appreciate the city's intricate architecture and how it has evolved over time.

The Lincoln Walking Tour is geared for people of all ages, families, history buffs and anyone looking for a unique way to experience the Nation's Capital. The guide will engage you throughout the journey and answer any questions you may have, bringing history alive in an entertaining, informative and unforgettable way.

In summary, if you're looking for a fascinating and educational way to experience Washington D.C., the Lincoln Walking Tour is one not to be missed. Join us, as we uncover the captivating stories behind one of America's greatest presidents and walk back in time to the era of Abraham Lincoln.
Book Now!