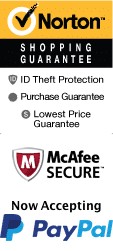 Lincoln Walking Tour in Washington DC
1525 H St NW , St. John's Church, Lafayette Square Washington, DC 20005
1-866-267-5732
Chat Now
If you're a history buff planning to visit the US capital anytime soon, then you don't want to miss the Lincoln Walking Tour in Washington, DC. During this two-hour tour, you'll be guided through some of the city's most iconic landmarks, learning about the complex history of one of America's most important presidents.

The tour begins at the National Mall, where you'll see the Lincoln Memorial and learn about its construction, significance, and the powerful speeches given on its steps, including Dr. Martin Luther King's famous "I Have a Dream" speech. From there, you'll head to the Vietnam War Memorial, where you'll see the Wall of Names and learn about the heartbreaking loss of over 58,000 American soldiers during that war.

Next up is the Korean War Veterans Memorial, a stunning monument dedicated to American soldiers who served in the 1950-1953 conflict. You'll see the sculptures of 19 soldiers outfitted in full combat gear, trudging through juniper bushes and obstacles typical of the Korean landscape. The statues are set against a backdrop of foggy granite walls etched with images from the war, giving visitors a chance to consider the sacrifice and bravery of American soldiers during the conflict.

Finally, you'll conclude the tour at Ford's Theatre, where President Abraham Lincoln was assassinated by John Wilkes Booth in 1865. You'll stand on the stage where Lincoln was shot and delve into the complex politics of the time, learning about the events leading up to the assassination and the aftermath. The tour concludes with a visit to the Petersen House, where Lincoln was taken after the shooting and ultimately passed away.

This tour is perfect for anyone looking to learn more about the history of America's capital and one of its most revered presidents. The guide will provide you with context and insight into the events of the 19th century, bringing to life the stories and events that shaped America. So plan your trip, put on your walking shoes, and prepare to be enthralled by the Lincoln Walking Tour in Washington, DC.
Frequently Asked Questions for Lincoln Walking Tour in Washington DC:
What methods of transportation does the Lincoln Walking Tour in Washington DC use?

This is a walking tour.

Approximately how long does the Lincoln Walking Tour in Washington DC last?

It lasts approximately 2 hours.

For what ages is the tour appropriate?

Great for all ages.

What type of dress & footwear are recommended?

Wear comfortable shoes.

Is photography / video recording allowed on the Lincoln Walking Tour in Washington DC?

Yes.

Is the Lincoln Walking Tour in Washington DC handicap accessible?

Yes.

Where does the tour meet?

1525 H St NW, Washington, DC 20005, USA
Book Now!