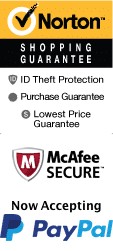 If you're looking for a night of laughter and entertainment in Washington D.C, look no further than Jake Woes Comedy Walk. This guided tour, led by professional comedian Jake Woe, takes you on a hilarious walk through the streets of the city while showcasing some of the most iconic landmarks and monuments.

Your adventure with Jake and his team of comedians will begin at the National Mall, where you'll be greeted with jokes and laughter while learning about this historic site. From there, you'll make your way past the Washington Monument, Lincoln Memorial, and more – all while being entertained by Jake and his team.

This tour is perfect for anyone looking to explore the city in a unique and comical way. The tour typically lasts around two hours and will require about two miles of walking. Be sure to wear comfortable shoes and dress for the weather, as this tour operates rain or shine.

Throughout the tour, you'll hear stories and jokes about the city's history, famous figures, and pop culture. You'll also get to interact with Jake and his team, making this a truly personalized and unforgettable experience.

Jake Woe is a well-known comedian in the DC area, with his humor being described as both witty and silly. He has appeared on Comedy Central and has performed at some of the largest comedy festivals in the country. With Jake's expertise in making people laugh, you're guaranteed to have an enjoyable and memorable experience on this tour.

In conclusion, if you're looking for a one-of-a-kind tour of the nation's capital filled with hilarious jokes and landmark sightings, Jake Woes Comedy Walk is not to be missed. Book your tickets today and get ready to laugh and explore the city like never before.
Book Now!