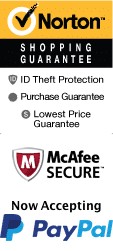 Jake Woe's Comedy Walk
1701 Pennsylvania Avenue NW Washington, DC 20006
1-866-267-5732
Chat Now


Over the course of two hours, you'll embark on a walking tour of the city, led by a knowledgeable and hilarious guide. You'll see some of the most iconic landmarks and monuments, while the guide cracks jokes and delivers witty commentary. This walk is suitable for all ages, so bring the whole family!

The tour will take you to some of the most popular attractions in D.C., including the Lincoln Memorial, the Vietnam War Memorial, and the Washington Monument. You'll also get to see some lesser-known sites that are full of fascinating history and stories. The route is approximately 1.5 miles, so wear comfortable shoes and dress for the weather.

Jake Woe's Comedy Walks is perfect for those who want to learn about the city's history and see the sights in a new and entertaining way. You'll leave feeling like you've had a one-of-a-kind experience and a newfound appreciation for the city.

One of the highlights of the tour is the guide's comedic talent. You'll be laughing and learning at the same time, making for a truly memorable experience. The guide's wit and humor will keep you engaged throughout the tour, making it feel like time is flying by.

If you're looking for a fun and unique way to experience Washington, D.C., then book a tour with Jake Woe's Comedy Walks. You won't be disappointed!
Frequently Asked Questions for Jake Woe's Comedy Walk:
What methods of transportation does the Jake Woe's Comedy Walk use?

This is a walking tour.

Approximately how long does the Jake Woe's Comedy Walk last?

It lasts approximately 1.5 hours.
Book Now!