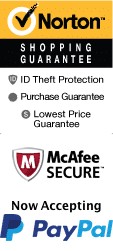 Iconic Capitol Hill Architecture Tour

Fully narrated tour

Led by a local guide

Small group ensures personal service

Explore the local streets on a walking tour of the city

Duration: 2 hours

Schedule
The Monumental Washington buildings, also known as the "Capitol Hill" architecture tour, has been described by The Washington Post as "...one of the most breathtaking views in town."
Beginning with the US Capitol building, visitors are presented with a panoramic view that includes many of the buildings on Capitol Hill. This tour is not only educational but also scenic. If you have time while visiting Washington DC and sightseeing is fine with your plans, this tour should be considered.
Capitol Hill was named after the Capitol building itself, one of the most well-known buildings in the world and closely associated with freedom, justice, and democracy. It acts as a symbol of power and is used to represent our country on countless occasions. Architect William Thornton designed the Capitol building in 1793. The original design was modified over the years but has generally been preserved. During an earthquake in 1812, cracks appeared in its walls, so although plastering has been used to hide it over the years, cracks are still visible today. To prevent this issue from worsening, a full restoration program began in 2008 and should be completed by 2011.
The building itself is not the oldest house in Washington, DC, which is a house located at 23 1/2 Street. It was the home of Chief Justice John Marshall, who served as chief justice of the Supreme Court from 1801-1835. This house was designed by architect William Thornton and is one of America's most recognizable architectural pieces.
Book Now!