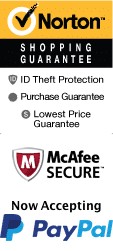 Historic Georgetown Walking Tour

Explore the local streets on a walking tour of the city

Informative, friendly and professional guide

Fully narrated tour

Duration: 2 hours

Schedule
The Georgetown historical walking tour consists of a series of stops that vary in length and difficulty. The walks are designed to provide insight into the history and culture of Georgetown, meeting all ages and ability levels.
The tour starts at the new town commons, adjacent to the George Washington university's main quad. It then proceeds south on 34th street toward m street, where you can see a variety of pre-revolutionary row houses being used today as law offices, art galleries, restaurants, and apartments on the east side of m street. It then completes the circuit by walking along k street, where you will see the City of Georgetown water stables, used as a stable before the city had modern horse carriages!
After this tour ends, we invite you to stop at the new town commons for food and conversation.
The tour begins at the Pauline korby recreation center on m street. There will be maps of all stops so you can use them to plan your routes. The tour covers a 35-minute walk with 30-40 stops that are not in any particular order. The walks can be done separately or in tandem with another walk.
The mystery of the 'smile' in Georgetown is not history, but rather a relatively new phenomenon on the waterfront. The unusual smile at the main entrance to the National Mall has intrigued visitors for years. Georgetown locals know its origins and purpose, but they need to find out how it was made or when it was installed. It is on display as of last week and features a large white star with two smaller stars on either side perching upon the top of four carefully placed headstones.
Book Now!