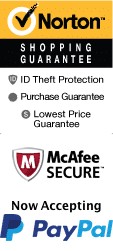 Historic Georgetown Walking Tour
Lock 3 Washington, DC 20007
1-866-267-5732
Chat Now
If you're looking for a unique and informative way to explore the historic sights of Washington, DC, then you won't want to miss the Historic Georgetown Walking Tour. This guided walking tour takes you through one of the city's oldest neighborhoods, famous for its charming houses, trendy boutiques, and stunning waterfront views.
About the Tour

Led by a knowledgeable and friendly tour guide, you'll visit the neighborhood's most famous landmarks, including the Chesapeake and Ohio Canal, the historic Georgetown University, and the beautiful estate of Tudor Place Mansion. Along the way, you'll hear fascinating stories about the people who made Georgetown what it is today, from the early settlers who founded the neighborhood, to the political and cultural figures who have called it home. From the Kennedys to the Lincolns and other prominent families, you will explore these fascinating estates and learn something new about DC.
The tour lasts approximately 2 hours and covers approximately 1 mile of easy walking, so you can take your time and really soak in the sights and sounds of this historic neighborhood. There are plenty of opportunities to take photos and ask questions, and the guide is happy to give you recommendations for dining, shopping, and other activities in the area. One of the highlights of the tour is the chance to visit some of the neighborhood's hidden gems, like the picturesque Old Stone House and the historic Tudor Place garden and mansion. You'll also learn about Georgetown's role in the founding of the American nation, from its pivotal role in the War of 1812 to its connection to famous figures like Thomas Jefferson, Alexander Hamilton, and George Washington. See places like Martin's Tavern, Georgetown University, and more.
The Historic Georgetown Walking Tour is perfect for anyone who loves history, architecture, or just exploring new neighborhoods. With its scenic beauty, rich history, and vibrant community, Georgetown is a must-see destination for anyone visiting our nation's capital. In summary, don't miss out on this one-of-a-kind opportunity to explore the sights and sounds of historic Georgetown. Book your tour today and discover the best that this charming neighborhood has to offer!
Options:
Historic Georgetown Walking Tour 10:30
Available 9/30/2023 until 10/31/2023 View Detailed Schedule
Embark upon this incredible two-hour walking tour of Georgetown. Departing at 10:30, this tour takes guests to explore this historic neighborhood and see places like Georgetown University, Old Stone House, C&O Canal, and many other iconic places.
Frequently Asked Questions for Historic Georgetown Walking Tour:
What methods of transportation does the Historic Georgetown Walking Tour use?

This is a walking tour.

Is there any walking involved?

Yes. There is approximately 1 mile of easy walking done on this tour.

Approximately how long does the Historic Georgetown Walking Tour last?

It lasts approximately 2 hours.

For what ages is the tour appropriate?

Great for all ages.

What type of dress & footwear are recommended?

Wear comfortable shoes.

Is photography / video recording allowed on the Historic Georgetown Walking Tour?

Yes.

Is the Historic Georgetown Walking Tour handicap accessible?

No, it is not wheelchair accessible.

Where does the tour meet?

Tour begins at the Chesapeake And Ohio Canal Historical Park In Georgetown by Lock 3 between Thomas Jefferson and 30th St NW - there is a large park on the north side of the canal. Look for your guide in orange.
Book Now!