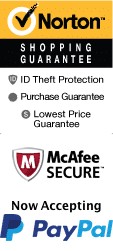 Guided Tour of Washington DC

Comprehensive tour by bus/coach

Fully narrated tour

Instant Confirmation

Informative, friendly and professional guide

Duration: Varies

Schedule
Welcome to our Guided Tour of Washington, DC! Get ready to embark on a journey through the nation's capital, where you'll discover some of the most iconic landmarks in American history. This tour is perfect for history buffs, first-time visitors, and anyone wanting to explore the hidden gems of DC.

Starting at the National Mall, you'll enjoy a scenic stroll through the most famous open-air museums in the world. See the Washington Monument, reflecting pool, and the moving World War II Memorial, dedicated to the 16 million who served in the US Armed Forces. Then, venture to the Lincoln Memorial to take in the grandeur of the 19-foot statue of the 16th President of the United States, Abraham Lincoln.

Throughout the tour, your experienced guide will share fascinating stories and insights into the people and events that shaped the US capital into what it is today. You'll visit the site where Martin Luther King Jr. delivered his iconic "I Have a Dream" speech, see the grand US Capitol Building, and visit the White House. There will be plenty of opportunities to take photos and soak in the vibrant atmosphere of DC.

The Walking Tour of Washington, DC, lasts around three hours, during which you will cover approximately two miles on foot. Comfortable walking shoes are recommended, but the tour can accommodate most fitness levels. The tour will start at the National Museum of American History and end at the White House, a perfect ending to this unforgettable experience.

Washington, DC, is steeped in history, with a rich tapestry of events, landmarks, and iconic buildings that have become synonymous with American identity. This tour will give you a glimpse into the majesty of the city and the proud heritage of the nation.

In summary, if you're seeking a walking tour that immerses you in the rich history of Washington, DC, then this is the perfect excursion for you. You'll marvel at the iconic landmarks, learn from an experienced guide, and be inspired by the beauty and history of the city. Don't miss out on this incredible experience!
Options:
Guided Tour of Washington Dc
Available 4/1/2023 until 1/31/2024 View Detailed Schedule
Begins at 10:30am, includes Washington DC City Tour & Seasonal Potomac River Cruise. Hotel Pick-Up Available at select hotelsDuration: 6 hours
Reviews
Sam Layman
Lake Havasu City, AZ
✓
Verified Traveler
Good tour in a smaller group was able to get in and out without any problems drive was concerned about making sure we were delivered to our hotel even though it was across town from where the tour ended he delivered us right to our hotel
Book Now!