Walking Tours in Washington DC
Stretch your legs and explore the nation's capital with one of the walking tours offered in Washington, DC. You'll be able to see and learn about all of the fantastic monuments and more while getting in some exercise along the way.

Greater Washington DC Area Walking Tours
Take a stroll down America's Main Street and see some of the most iconic sites in the country, including the most famous address in the world: 1600 Pennsylvania Avenue.
Available 139 days between Apr 30, 2018 & Dec 31, 2018
View Schedule
Meet for this 2.5-hour tour at SE Capitol South Metro Station a little before your departure time.
The nouveau-riche crowd has made many an eyeball roll reflexively skyward.
Available 44 days between Apr 28, 2018 & Nov 24, 2018
View Schedule
To put it simply, a walk through Washington's tony Georgetown neighborhood is a venture through time — of 200-year-old mansions and their eccentric owners, of fortunes in trade won and lost, of marvelous architecture from Federal to Victorian, of the once-bustling freedman community Herring Hill, of political intrigue, of green preservation and urban renewal.
Available 45 days between Apr 29, 2018 & Nov 25, 2018
View Schedule
A sobering reminder of the realities of war, the Arlington National Cemetery is a beautiful tribute to over 400,000 service members and their families buried there.

In addition to serving the country as a museum and being the president's office, the White House must serve as a home for the First Families.
Available 45 days between Apr 25, 2018 & Sep 2, 2018
View Schedule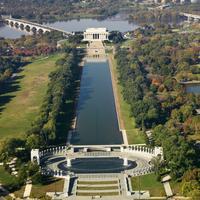 Visit some of America's most famous monuments and memorials on this small-group guided walking tour of the National Mall in Washington DC.
Available 106 days between Apr 26, 2018 & Dec 29, 2018
View Schedule