Washington DC Hop On & Hop Off Tours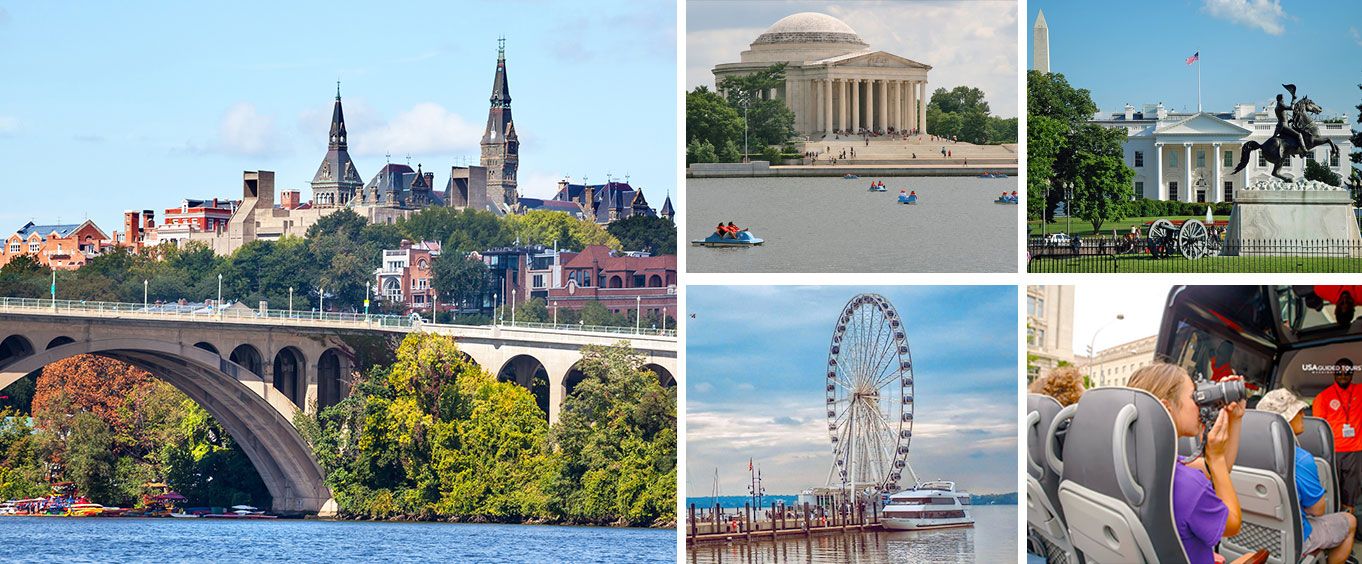 Greater Washington DC Area Hop On & Hop Off Tours
The Hop On & Hop Off Tour consist of an open roof or glass top bus. The tour allows guests to get off the bus, then back on. Guests would want to get off the bus to enjoy excellent photo opportunities. There are many stops along the way on this beautiful tour of the capital city of the United States. The journey is appropriate for all ages. It is okay to bring still or video cameras aboard the tour bus. The tour will stop along the route. One of these stops will be at the White House. At the White House, guests can get off the bus to take pictures by the many memorials on the White House grounds. It is a fun adventure.
Available 349 days between Now & Dec 31
Your trip to Washington, DC is going to be complete with the fun Old Town Trolley Tour of Washington where you can see over 20 major attractions. This 3-hour hop on & hop off tour allows you to hop and off at any of the 20 locations for a chance to see over 100 different places in the DC area. Grab yourself a one or two day pass, to see places like the Washington Welcome Center, Union Station, National Air and Space Museum, Lincoln Memorial, National Museum of Natural History, Washington National Cathedral, the Smithsonian's National Zoo and much more! This is your unique chance to see Washington DC on a fun 3-hour tour loop with historical information and funny commentary from your friendly driver.
Available 346 days between Now & Dec 31

By Date: