Washington DC Day Trips
Embark on a day trip out of Washington, DC to visit some of the region's most popular attractions. Head out to Colonial Williamsburg, Virginia for a historical experience unlike any other, or treat yourself to a trip to Busch Gardens Europe in Williamsburg.
Greater Washington DC Area Day Trips
Day trips are always exciting, but the Mount Vernon Day Tour from Washington DC takes it to a whole new level. This tour offers visitors the chance to experience the hype surrounding America's first president: George Washington. You'll get to see his homes and gardens, as well as the working gristmill and distillery. Learn about the history of the area and get a sense of Washington's life and legacy. This tour is an excellent option for history buffs and those curious about the man behind the myth.
Sep 28
9:00 AM
11:00 AM
2:00 PM
Sep 29
9:00 AM
11:00 AM
2:00 PM
Sep 30
9:00 AM
11:00 AM
2:00 PM
Oct 05
9:00 AM
11:00 AM
2:00 PM
Oct 06
9:00 AM
11:00 AM
2:00 PM
Oct 07
9:00 AM
11:00 AM
2:00 PM
Oct 12
9:00 AM
11:00 AM
2:00 PM
Oct 13
9:00 AM
11:00 AM
2:00 PM
Oct 14
9:00 AM
11:00 AM
2:00 PM
>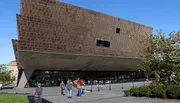 Day Trips to Washington DC can be made even more memorable with a luxurious private town car tour. Sit back and relax in the comfortable leather seats as your knowledgeable driver takes you to all the top sights, including the White House, Capitol Hill, and the Lincoln Memorial. With the option to customize your itinerary and limited time spent waiting for other passengers, this private tour offers an intimate and efficient way to experience Washington DC's most iconic landmarks.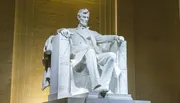 Day Trips in the Greater Washington DC Area are always an adventurous experience, but the Day-Time Tour and Evening Night Tour offer a unique blend of fun and educational sightseeing. During the day, you'll visit top DC landmarks such as the White House, Lincoln Memorial, and the Smithsonian museums while learning about the history and significance of each site. The night tour offers a captivating view of the monuments, memorials, and historic buildings illuminated by the city lights. Expert guides make both tours engaging and informative for all ages.